Description
Nizoral Shampoo Uses: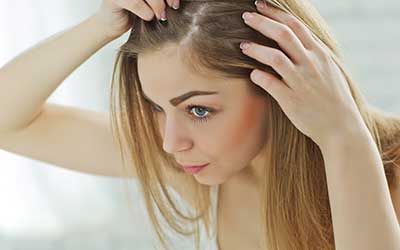 Nizoral 2% Dandruff Shampoo
Nizoral is an antifungal chemical used to reduce dandruff and treat skin infections such as jock itch, ringworm, and athlete's foot. It is also used to treat a skin condition known as tinea versicolor or pityriasis which is a fungal infection causing the skin to lighten or get darkened on the neck, arms, legs or chest.
You can grab Nizoral 2 dandruff shampoo from Canada Pharmacy at the best price.
Directions
This medication is to be used on the skin only. Use this medication as directed by your doctor. Moisten your hair and scalp or clean the place where this is supposed to be applied. Apply enough shampoo to wash your scalp and hair.
Gently massage your hair gently making sure that the shampoo reaches your scalp. Leave the shampoo on for about 5 minutes and then rinse thoroughly. Dry your hair as you normally do.
Make sure that you store this medication at room temperature away from direct heat or sunlight.
Use this drug regularly to get more benefits. Make sure to take this drug at the same time every day. Do not stop using this drug without consulting your doctor and also do not overuse this drug either.
Ingredients
Ingredients in Nizoral 2 dandruff shampoo include:
Coconut fatty acid diethanolamide
Disodium laureth sulfosuccinate
Perfumed bouquet
Hydrochloric acid
Imidurea
Laurdimonium hydrolyzed animal collagen
Macrogol 120 methyl glucose dioleate
Sodium chloride
Sodium hydroxide
Sodium laureth sulfate
Erythrosin
Water
Cautions
Let your physician know about the medical treatments and medicines you are using.
Let your doctor know if you have any allergies before using it especially to ketoconazole or azole anti-fungus of any kind such as clotrimazole, miconazole or econazole.
Tell your doctor about the medical history of the family.
Nizoral 2 dandruff shampoo can be used during pregnancy if it is necessary; discuss the risks and benefits with your doctor first.
Side Effects
Some common side effects of this medication include:
Stinging
Swelling
Irritation
Redness
Keep in mind that your doctor has prescribed you this medication because its benefits to you are greater than the risk of side effects. Many people who use this medication do not have serious side effects.
However, if you undergo any serious side effects such as the ones mentioned below, then visit your doctor right away.
Rash
Itching
Severe dizziness
Trouble breathing
IMPORTANT NOTE: The above information is intended to increase awareness of health information and does not suggest treatment or diagnosis. This information is not a substitute for individual medical attention and should not be construed to indicate that use of the drug is safe, appropriate, or effective for you. See your health care professional for medical advice and treatment.
Product Code : 21