Description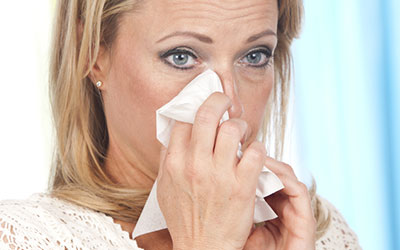 Zyrtec is used to alleviate symptoms of seasonal allergic rhinitis, or hay fever.
Zyrtec is also used to alleviate symptoms of chronic allergies caused by dust mites, animal dander, and molds.
Zyrtec is also used to treat hives.
Zyrtec is available in 5 mg and 10 mg oral tablets. It's also available in a 5 mg/5 mL oral syrup.
The generic name for Zyrtec is cetirizine.
Directions
Take Zyrtec as your doctor has prescribed. Tell your doctor or pharmacist if you have any questions or concerns.
Each patient's dose is based on age and severity of symptoms.
Recommended starting dose:
Adults and children who are at least 12 years old: 5 mg to 10 mg by mouth once daily
Children 6 to 11 years old: 5 to 10 mg (1 to 2 teaspoons of Zyrtec syrup) by mouth once daily
Children 2 to 5 years old: 2.5 mg (½ teaspoon) of Zyrtec syrup by mouth once daily, up to a maximum dose of 5 mg (1 teaspoon) per day or 2.5 mg (½ teaspoon) twice daily
Children 6 months to less than 2 years old: 2.5 mg (½ teaspoon) of Zyrtec syrup by mouth once daily. Children who are between 12 and 23 months old may take a maximum dose of 2.5 mg (½ teaspoon) every 12 hours
Ingredients
Cetirizine hydrochloride, an antihistamine, is the active ingredient contained in Zyrtec.
Inactive ingredients in the tablets include lactose, magnesium stearate, povidone, titanium dioxide, hydroxypropyl methylcellulose, polyethylene glycol, and corn starch.
Inactive ingredients in the syrup include banana flavor, glacial acetic acid, glycerin, grape flavor, methylparaben, propylene glycol, propylparaben, sodium acetate, sugar syrup, and water.
Contraindications
Do not take Zyrtec if you are allergic to any of its ingredients.
Fact Table

Formula

C21H25ClN2O3

License

US FDA

Bioavailability

Well-absorbed (greater than 70%)

Legal status

OTC

Chemical Name

Cetirizine

Elimination half-life

Mean: 8.3 houts, Range: 6.5-10 hours

Dosage (Strength)

10mg (40 or 100 tablets), Syrup (100mL)

Pregnancy

Consult a doctor

Brands

Zyrtec, Zyrtec Allergy, Children's Zyrtec Allergy, Children's Zyrtec Hives Relief

Protein binding

88-96%

PubChem CID

2678

MedlinePlus

a698026

ChEBI

3561

ATC code

R06AE07

DrugBank

DB00341

KEGG

D07662

Routes of administration

By mouth
Cautions
Before you start treatment with Zyrtec, be sure to tell your doctor about:

All the medications you take
Your allergies
Your health history and current health problems
Your pregnancy or breastfeeding status

Zyrtec can make you feel drowsy; therefore, you should not drive or operate machinery until you know how the medication affects you.
Side Effects
Zyrtec side effects include drowsiness, fatigue, and dry mouth. If you develop any bothersome or persistent side effects, contact your doctor right away.
Reference:
Zyrtec. New York, NY: Pfizer Labs; 2002.
IMPORTANT NOTE: The above information is intended to increase awareness of health information and does not suggest treatment or diagnosis. This information is not a substitute for individual medical attention and should not be construed to indicate that use of the drug is safe, appropriate, or effective for you. See your health care professional for medical advice and treatment.
Product Code : 19