Description
Ortho Evra Birth Control Patch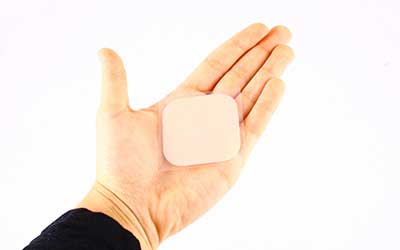 Chemical Name: NORELGESTROMIN (nor-el-JES-troe-min) and ETHINYL ESTRADIOL (ETH-in-il es-tra-DYE-ol)
Ortho Evra (Evra in UK)
The Ortho Evra patch is a contraceptive patch used for the prevention of unwanted pregnancy in women. It prevents pregnancy by the diversion of ovulation (discharge of egg from an ovary) during the menstrual cycle. It is created with 2 female hormones, ethinylestradiol (estrogen) and norelgestromin (progestin). Ortho Evra birth control patch is proven to be effective for the prevention of pregnancy, compared to those collective contraceptive pills.
You can buy Ortho Evra patch from Canada Pharmacy and have it delivered to your doorstep.
Directions
Use Ortho Evra birth control patch exactly as suggested by your medical consultant. For further information, read the guidelines given on your prescription packaging label.
Apply Ortho Evra patch to clean, hairless, dry area on skin:
Upper arm
Belly
Buttock
Upper body
Apply it to the area that will not be disturbed by clothing.
Do not apply the Ortho Evra patch on:
Avoid using oils, creams, makeup or powders where you will stick the patch, as it may not stick.
Apply Ortho Evra patch on the first day of your period. Wear the patch for 3 weeks consecutively; then do not wear it on the 4th week. You must get your period during this stage. After not wearing Ortho Evra patch for 7 days, apply a fresh one. Do not exceed more than 7 days without your patch, as this can increase chances of getting pregnant.
Ingredients
Each Ortho Evra patch consists of the active ingredients:
Norelgestromin
Ethinyl estradiol
Inactive Ingredients:
Low-density pigmented polyethylene outer layer
Polyester
Polyisobutylene/polybutene adhesive
Crospovidone
Non-woven polyester
Fabric
Lauryl lactate
Polyethylene terephthalate (PET) film
Polydimethylsiloxane coating
Cautions
Before using this patch do check with your doctor first.
Ortho Evra patch is not for you if:
Your age is above 35
You smoke. While taking this medication, smoking may increase your risk of heart diseases like heart attack, heart stroke, and blood clots.
Have increased hypertension
Have blood clotting issues
Are diabetic
You have a bleeding vagina
Have liver problems
You have intense migraines
Have cancer
Are pregnant
You are a nursing mother
You have a history of heart problems
Side Effects
Some of the adverse reactions of Ortho Evra birth control patch are:
Nausea
Headache
Vomiting
Irritation or redness where the patch is applied
Nipple discharge
Sore or tender breasts
Dizziness
Itching on vagina
Bloating
Stomach pains
Acne
Increased growth of hair
Darkening of skin
Loss of hair
Changes in appetite
Lower sexual desires
Mood swings
Jaundice
Breast lumps
IMPORTANT NOTE: The above information is intended to increase awareness of health information and does not suggest treatment or diagnosis. This information is not a substitute for individual medical attention and should not be construed to indicate that use of the drug is safe, appropriate, or effective for you. See your health care professional for medical advice and treatment.
Product Code : 5475