Description
What is Renova cream used for?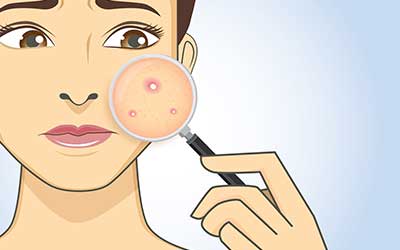 Chemical Name: TRETINOIN (TRET-i-noyn)
Renova A is a vitamin A derivative used to treat acne. It may also be used to treat other conditions as determined by your doctor. Renova helps the skin renew itself. Renova cream will help treat fine wrinkles, spotty skin discoloration, and rough feeling skin. However, it will not eliminate wrinkles or repair sun-damaged skin.
You can purchase Renova cream online from Canada Pharmacy at the best price.
Directions
Renova is only for use on the skin. Wash your hands both before and after applying Renova Cream. Apply Renova Cream to your face once a day. Gently wash your face with a mild soap, pat the skin dry, and wait 20 to 30 minutes before applying the cream. As applying it on the wet skin may cause skin irritation. Apply a pea-sized amount of cream to cover your entire face. You may feel a warmth or slight stinging when Renova Cream is first applied. Store this cream at room temperature away from moisture and heat. Keep the bottle tightly closed when not in use.
Ingredients
Tretinoin cream contains the active ingredient tretinoin cream 0.05 as a cream base.
The inactive ingredients include:
Butylated hydroxytoluene
Citric acid monohydrate
Edetate disodium
Methoxy PEG-22/dodecyl glycol copolymer
Methylparaben
PEG-45/dodecyl glycol copolymer
Quaternium-15
Cautions
Avoid exposure to sunlight or artificial UV rays, e.g., sunlamps or tanning beds. Renova can make your skin more sensitive to sunlight and may result in sunburn. Always use sunscreen, i.e., of minimum SPF 15 and wear protective clothing if you must be out in the sun.
Avoid getting Renova in your eyes, mouth, and nose, or on your lips. If the product gets into any of these areas, rinse with water immediately. Don't use Renova on sunburned, wind burned, dry, chapped, irritated, or broken skin. Also, avoid using Renova on wounds or areas of eczema. Wait until such condition has healed before using Renova cream.
Let your doctor know about all your medical conditions, allergies, and all medicines you use.
Side Effects
Side effects that may occur while taking this medication include:
A burning feeling, stinging or tingling of the skin
Chapping or slight peeling of the skin
Redness of the skin
Unusual dryness of skin
Unusually warm skin
IMPORTANT NOTE: The above information is intended to increase awareness of health information and does not suggest treatment or diagnosis. This information is not a substitute for individual medical attention and should not be construed to indicate that use of the drug is safe, appropriate, or effective for you. See your health care professional for medical advice and treatment.
Product Code : 1773