Description
Premarin (Conjugated Estrogens)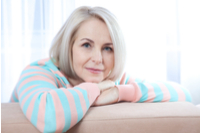 Buy PREMARIN Online
Chemical Name: CONJUGATED ESTROGENS (ESS-troe-jenz)
Premarin is a TABLET but CANNOT be split in half.
PREMARIN is a female hormone which is available in a tablet form for women who do not produce the proper amounts and to reduce menopausal symptoms. Symptoms may include hot flashes, night sweats, vaginal symptoms and can help prevent bone loss. It is also occasionally used as part of cancer treatment in women and men. This medication is made of conjugated estrogens which are a mixture of estrogens obtained from natural sources. It should not be used to prevent heart disease or dementia, because it may actually increase your risk of developing these conditions.
Where to Buy Premarin Online
When considering where to buy PREMARIN, we recommend shopping online at Canada Pharmacy for the lowest available PREMARIN price. Shopping online is easy and convenient, with delivery directly to your doorstep. If you don't know where to buy PREMARIN, check out the pricing above. Canada Pharmacy also offers a Lowest PREMARIN Price
Guarantee
, so you can be sure you are getting the best PREMARIN price available.
PREMARIN Price
PREMARIN price goes hand-in-hand with where to buy PREMARIN, because the price will vary depending on where it's purchased. Buy PREMARIN online for easy comparison of PREMARIN price points, which aren't available when shopping in stores. There is also a better chance of receiving a PREMARIN coupon from Canada Pharmacy, opposed to waiting for instore sales.
PREMARIN Coupon
Sign up
with Canada Pharmacy to receive a PREMARIN coupon when it becomes available. Once available, a PREMARIN coupon will be emailed to Canada Pharmacy customers who buy PREMARIN online. At this time there is no PREMARIN Coupon offered directly on the website.
Directions
Since each patient may be prescribed this medication to control different symptoms, it is important to take it exactly as instructed by your doctor or follow the directions on your prescription label.

Generally it is taken on a daily basis and in different cycles, depending on the condition of the patient. It is recommended to use the medication regularly to obtain optimal results. Get your prescription refilled before you run out of medicine completely.

To be sure prescription medication is improving your symptoms, your doctor may conduct regular physical exams and recommend you to self-examine your breasts for lumps on a monthly basis. You may also have your blood and thyroid tested often. Visit your doctor regularly.
Cautions
Each woman may experience menopausal symptoms, anywhere from mild to severe. Consult your doctor to see if this medication is right for you and to determine which dosage will have optimal results.
It is also important to discuss the following before taking it:
Previous treatment history with this drug
Family medical history (heart attacks, breast cancer, strokes, blood clots or osteoporosis
Allergies to any medications
If you have had a hysterectomy
Plans for pregnancy or breast feeding
Menopausal symptoms you are experiencing (topical medication may be a better choice)
Endometriosis
Kidney problems
Asthma
Angioedema
Epilepsy or other seizure disorder
Migraines
Diabetes
Low thyroid
High cholesterol or triglycerides
Calcium in your blood
Porphyria
Systemic lupus erythematosus (SLE)
Gallbladder disease
Side Effects
All medications have side effects, but many patients do not experience them. However it is important that patients are aware of the minor, moderate and serious side effects.

Some side effects which may occur while on this prescription medication include:
Breast pain or increased breast size
Rapid heartbeat
Fever
Hives, skin irritation or rash
Joint pain, stiffness or swelling
Swelling of eyelids, face lips, hands or feet
Tightness in chest, difficulty breathing or swallowing
Weight gain
Wheezing
More serious side effects include:
Severe allergic reactions
Abnormal bleeding from the vagina
Breast lumps
Changes in vision or speech
Confusion, dizziness or fainting
Hoarseness
Mental/mood changes
One-sided weakness
Pain or tenderness in the upper abdomen or calves
Swelling of the hands or feet
Unusual vaginal discharge/itching/odor
Vomiting
Weakness or numbness of an arm or leg
Yellowing of the skin or eyes
Caution: This medication may increase chances of developing endometrial hyperplasia, a condition that may lead to cancer of the uterus. If you have not had a hysterectomy, your doctor may prescribe a progestin medication while you are using this medication.
This is not a complete list of all the possible side effects. Check with your doctor if you experience any symptoms which are not listed above.


IMPORTANT NOTE: The above information is intended to increase awareness of health information and does not suggest treatment or diagnosis. This information is not a substitute for individual medical attention and should not be construed to indicate that use of the drug is safe, appropriate, or effective for you. See your health care professional for medical advice and treatment.
Product Code : 1733