Description
Provera Tablets Uses and Indications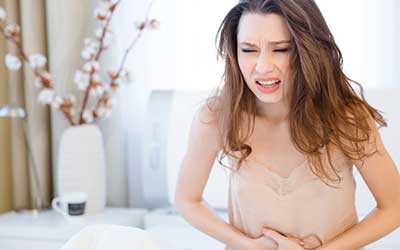 Medroxyprogesterone is a type of female hormone (progestin). Provera medicine does various treatments. In women who are not pregnant and not going through menopause, Provera tablets are used to treat abnormal bleeding from the uterus and to restore normal menstrual periods in women who have stopped having them for several months (amenorrhea).
Medroxyprogesterone is also used as part of combination hormone replacement therapy with estrogens to reduce menopause symptoms (e.g., hot flashes). Medroxyprogesterone is added to estrogen replacement therapy to reduce the risk of cancer of the uterus.
This medicine is available for purchase online at Canada Pharmacy at the best rates. You can enjoy high-quality medicines without spending a lot of money and get the medicines delivered right to your doorstep. Canada Pharmacy assures the quality of your purchase. Your ordering information also remains secure.
Directions
Take this medication according to the prescription provided by your doctor. The dosing schedule for this medication must be followed punctually.
For proper usage, this drug is to be taken once daily for 5-10 days unless told otherwise by your doctor.
Withdrawal bleeding usually occurs within 3-7 days after you stop taking the medication.
Inform your doctor if your condition does not improve or if it worsens.
Ingredients
Provera tablets include:
Calcium stearate
Corn starch
Lactose
Mineral oil
Sorbic acid
Sucrose
Talc
Cautions
This medication must not be used to test for pregnancy. This medication may cause very serious problems from blood clots (e.g., heart attack, stroke, blood clots in the lungs or legs, blindness). Consult your doctor as soon as you experience any of these symptoms:
Chest, jaw or left arm pain
Weakness on one side of the body
Slurred speech
Sudden vision changes (e.g., blurred/double vision, loss of vision, bulging eyes)
Confusion
Sudden severe headache
Severe dizziness
Fainting
Trouble breathing
Coughing up blood
Pain
Redness and swelling
Weakness of the arms or legs
Side Effects
When taking Provera medicine, be aware of:
Nausea
Bloating
Breast tenderness
Headache
Change in vaginal discharge
Mood swings
Blurred vision
Dizziness
Drowsiness
Weight gain/loss
Serious side effects:
Unusual vaginal bleeding (e.g., spotting, breakthrough bleeding)
Mental/mood changes (e.g., depression, memory loss)
Swelling of the hands/feet
Frequent/burning/painful urination
Breast lumps
Dark patches on the skin or face (melasma)
Yellowing eyes/skin
Unusual tiredness.
IMPORTANT NOTE: The above information is intended to increase awareness of health information and does not suggest treatment or diagnosis. This information is not a substitute for individual medical attention and should not be construed to indicate that use of the drug is safe, appropriate, or effective for you. See your health care professional for medical advice and treatment.
Product Code : 1756