Description
Estrace Prescribing Information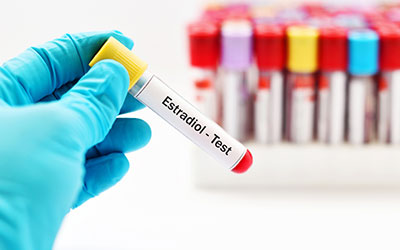 Chemical Name: ESTRADIOL (ess-tra-DYE-ole)
Estrace tablets contain Estradiol which is a form of estrogen. Estradiol is a female sex hormone produced by the ovaries that control various functions in the body.
Estradiol 1mg is used to treat the symptoms of menopause such as:
Hot flashes
Vaginal changes
Vaginal dryness
Prevention of osteoporosis (bone loss)
Replace estrogen in women that lack natural estrogen in their bodies (if ovaries have been removed or don't function properly)
Estrace is occasionally used as a cancer treatment in men and women both (prostate and breast cancer). You can purchase it online from Canada Pharmacy.
Directions
Take Estradiol tablets just the way it has been prescribed by your medical consultant. Follow the guidelines given on the packaging or leaflet in the packaging.
Take Estradiol 1mg every day orally with or without a meal. In order to avoid an upset stomach, it is recommended that you take Estrace tablet with a meal or just after your meal. You are required to gulp the whole tablet, but if you find it difficult to swallow you can split Estradiol tablet without chewing or crushing.
For effective results, take Estradiol 1mg regularly at the same time every day. Do not increase or decrease your dosage or consume this medicine for a longer or shorter time than directed.
Ingredients
Each Estrace tablet contains:
Active Ingredients:
Inactive Ingredients:
Silicon dioxide
Starch, corn
Dibasic calcium phosphate dihydrate
Lactose monohydrate
Magnesium stearate
Sodium starch glycolate type A potato
Cautions
Before taking Estradiol 1mg, you must tell your doctor, if you suffer from any diseases or are taking any medications for it.
Avoid smoking as it can increase the risk of heart attack, stroke, and blood clots while using Estrace tablets. Grapefruit may also interact with Estrace tablets and cause undesired side effects. If you notice any of the adverse effects mentioned above, seek instant medical help. Limit your exposure to sun and use sun blocks and wear protective clothing. This medicine should not be used if you are pregnant. This product passes into breast milk and may compromise the quantity and quality of the breast milk. Check with your doctor if you are a nursing mother.
Side Effects
Some harmful reactions of Estradiol tablets are:
Headache
Sore breasts
Diarrhea
Constipation
Gas
Mood swings
Anxiety
Improper sleep cycle
Changes in sexual needs
Flu
Unwanted hair growth or hair loss
Darkening of skin
Trouble in wearing contact lenses
Vaginal release
Swelling, soreness, burning, itching, or irritation of the vagina
Weight gain
Nausea
Vomiting
Speech issues
Joint pain
Fever
Body pain
Blisters
IMPORTANT NOTE: The above information is intended to increase awareness of health information and does not suggest treatment or diagnosis. This information is not a substitute for individual medical attention and should not be construed to indicate that use of the drug is safe, appropriate, or effective for you. See your health care professional for medical advice and treatment.
Product Code : 1510