Description
What is Prometrium Capsules is used for?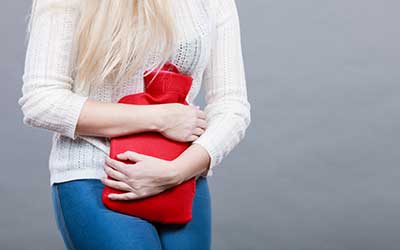 Chemical Name: PROGESTERONE (proe-JESS-te-rone) MICRONIZED
PROMETRIUM is used to cause menstrual periods in women who have not yet reached menopause but are not having periods due to a lack of progesterone in the body. PROMETRIUM is also used to prevent overgrowth in the lining of the uterus in postmenopausal women who are receiving estrogen hormone replacement therapy.
PROMETRIUM should not be used to prevent heart disease or dementia, because this medication may actually increase your risk of developing these conditions.
Directions
Take PROMETRIUM exactly as prescribed by your doctor. Follow patient instructions for safe and effective use. Wash your hands before using eye drops.
Cautions
To make sure you can safely take PROMETRIUM, patients should thoroughly discuss their medical history with their doctor. Some forms of PROMETRIUM may contain peanut oil. Do not use PROMETRIUM without telling your doctor if you have a peanut allergy. This medication should not be used if you have certain medical conditions.
a history of breast cancer
abnormal vaginal bleeding that a doctor has not checked
liver disease
if you are pregnant
if you have had a stroke, heart attack, or blood clot within the past year
Patients with the above listed conditions as well as the conditions below may need a dose adjustment or special tests to safely use PROMETRIUM:
heart disease, circulation problems
risk factors for coronary artery disease (smoking, being overweight, having high blood pressure or high cholesterol)
migraines
asthma
kidney disease
seizures or epilepsy
a history of depression
diabetes
This medication should be used only when clearly needed during pregnancy. It is not known whether this drug passes into breast milk. Discuss the risks and benefits with your doctor.
Side Effects
Most medications can cause side effects which can be defined as an unwanted response to a medication when it is taken in normal doses. Side effects can range from mild or severe, temporary or permanent. Side effects are not experienced all patients who take this medication. Many side effects can be managed, and others may go away over time.
Common side effects may include:
mild nausea, diarrhea, bloating, stomach cramps
dizziness, spinning sensation
hot flashes
mild headache
joint pain
breast pain or tenderness
cough
acne or increased hair growth
changes in weight
vaginal itching, dryness, or discharge
Serious side effects may include:
sudden numbness or weakness, especially on one side of the body
sudden headache, confusion, pain behind the eyes, problems with vision, speech, or balance;
fast or pounding heartbeats
chest pain or heavy feeling, pain spreading to the arm or shoulder, nausea, sweating, general ill feeling
unusual or unexpected vaginal bleeding
migraine headache
nausea, stomach pain, low fever, loss of appetite, dark urine, clay-colored stools, jaundice (yellowing of the skin or eyes)
swelling in your hands, ankles, or feet
fever, chills, body aches, flu symptoms
a breast lump
symptoms of depression (sleep problems, weakness, mood changes)
This is not a complete list of side effects and others may occur. Call your doctor for medical advice about additional side effects.
IMPORTANT NOTE: The above information is intended to increase awareness of health information and does not suggest treatment or diagnosis. This information is not a substitute for individual medical attention and should not be construed to indicate that use of the drug is safe, appropriate, or effective for you. See your health care professional for medical advice and treatment.
Product Code : 1748