Description
What is rifadin uses?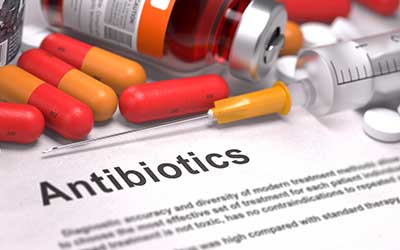 Rifadin 300 is manufactured by Aventis Pharma Inc. This medicine is a rifamycin antibiotic used to treat tuberculosis (TB), as well as to treat those who have been exposed to meningitis-causing bacteria before they become sick. This drug does not treat acute meningitis. It may also be used to treat other conditions as determined by your doctor.
This medicine, Rifadin, is currently available online at Canada Pharmacy.
Directions
Take Rifampicin capsules exactly as prescribed. Do not stop without consulting your doctor. It is important to take the entire drug prescribed for you, even if you feel better. Do no miss any doses. Take Rifampicin on an empty stomach, either 1 hour before or 2 hours after a meal, with a full glass of water. Wait at least 1 hour before taking an antacid, as antacids may interfere with the drug. If needed, your doctor may suggest taking vitamin B6 while you are on Rifampicin therapy.
If you miss a dose, take it as soon as you remember. If it is almost time for the next dose, skip the one you missed and go back to your regular schedule. Never take 2 doses at once.
Store Rifampicin at room temperature. Protect from moisture.
Ingredients
Rifadin 300 mg contains 300 mg rifampicin per capsule.
The inactive ingredients include corn starch, D&C Red No. 28, FD&C Blue No. 1, FD&C Red No. 40, gelatin, magnesium stearate, and titanium dioxide.
Cautions
You should not take this medication if you are allergic to rifampicin or any ingredients of the medication, have jaundice caused by decreased bilirubin elimination, or are breastfeeding. Let your doctor know of all the other medicines you are taking to avoid major side effects.
Side Effects
Side effects of Rifadin are possible. If you develop any change in intensity, tell your doctor as soon as possible. More common Rifampicin side effects may include:
Angina (crushing chest pain)
Anxiety
Bone pain
Chest pain
Chest tightness
Cough
Coughing up blood
Diabetic coma
Diarrhea
Difficulty in breathing
Digestive pain
Fast, fluttery heartbeat
Headache
Hepatitis
Hives
Itching
Joint pain
Nausea
Numbness or tingling in the legs
Rash
Reddened skin
Skin peeling or flaking
Sleeplessness
Sweating
Swelling of the legs
Vomiting
Yellowing of skin and eyes
IMPORTANT NOTE: The above information is intended to increase awareness of health information and does not suggest treatment or diagnosis. This information is not a substitute for individual medical attention and should not be construed to indicate that use of the drug is safe, appropriate, or effective for you. See your health care professional for medical advice and treatment.
Product Code : 9622