Description
What is senokot 8.6 mg pills used for?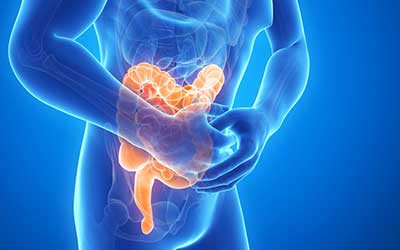 Senokot pills are also known by their generic name. Sennosides. These drugs are used to treat constipation. They help in cleaning out the intestines before a bowel examination or a surgery. Senokot pills are known as stimulant laxatives.
These drugs work by keeping the water in the intestines which helps in the movement of the intestines.
You can get Senokot 8.6 mg pills from Canada Pharmacy.
Directions
Senokot medication is to be taken orally as directed by your doctor. In case of self-treating, follow all the instructions on the packaging carefully. If there is any uncertainty regarding this medication, ask your physician right away.
If you are using Senokot pill or chewable tablets, then make sure to chew each tablet completely and then swallow. If you are using Senokot dissolving strips, then place these strips on your tongue and allow them to dissolve completely and then swallow, with or without water.
If you are using the liquid form of Senokot medication, then make sure that your measure the dose carefully by using a measuring cup or a device; avoid using a metal household spoon as it may not give you the accurate dose.
The dosage of this drug depends on the severity of your medical condition and your response to treatment.
Do not increase your dosage or take this medication more than the prescribed amount. Do not stop using this drug without consulting your doctor and also do not overuse this drug either. In case of overdose, visit your doctor immediately.
It may take at least 6-12 hours for the bowel movement to occur, let your doctor know if the condition gets worst.
Ingredients
The ingredients include:
Standardized sennosides 8.6 mg
Cornstarch
Magnesium stearate
Microcrystalline cellulose
Cautions
Do let your physician know about the medical treatments and medicines you are using.
Let your doctor know if you have any allergies before using it.
Tell your doctor about the medical history of the family and your medical history.
Side Effects
Some common side effects of Senokot medication include:
Stomach or abdominal pain
Cramping
Diarrhea
Nausea
Weakness
This drug turns your urine reddish brown, but the effect is harmless and will stop once the medication is stopped.
Keep in mind that your doctor has prescribed you this medication because its benefits to you are greater than the risk of side effects. Many people who use this medication do not have serious side effects.
IMPORTANT NOTE: The above information is intended to increase awareness of health information and does not suggest treatment or diagnosis. This information is not a substitute for individual medical attention and should not be construed to indicate that use of the drug is safe, appropriate, or effective for you. See your health care professional for medical advice and treatment.
Product Code : 212