Description
Skelaxin Muscle Relaxer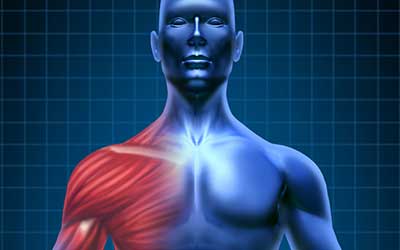 Chemical Name: METAXALONE (me-TAX-a-lone)
Metaxalone is a drug that is used as a muscle relaxant. Its function is to relax muscles and relieve pain and discomfort caused due to strains, sprains, and other muscle injuries. It works by relaxing the skeletal muscle. These muscles are responsible for controlling all the movement of the body. Metaxalone relaxes muscles by affecting the central nervous system that includes brain and spinal cord and inducing sedation. It is usually taken along with physical therapy and other similar treatments.
You can purchase Skelaxin online from Canada Pharmacy. Not only can you get genuine products when ordering from Canada Pharmacy, but you can also get your purchase delivered to your doorstep without any problem. Your ordering information remains safe, too.
Directions
Skelaxin muscle relaxer tablets need to be taken orally. The usual dosage is three to four times every day, but it may vary according to an individual's medical condition and their doctor's prescription. It is recommended to take this medicine on an empty stomach or after a light meal for best results. Take the medicine regularly to get the best of results.
Ingredients
Each tablet of Skelaxin contains metaxalone 400 mg as well as the following inactive ingredients:
Alginic acid
Ammonium calcium alginate
B-Rose Liquid
Corn starch
Magnesium stearate
Cautions
The following cautions need to be taken into consideration when using this medicine.
Stop the consumption of alcohol when using this drug as alcohol may combine with Skelaxin and lead to dangerous side effects.
May cause dizziness, do not engage in activities that require complete attention such as driving or operating machinery until fully alert.
Do not alter dosages or skip doses.
Do not overdose as it can prove to be fatal.
Pregnant women should avoid using Skelaxin without a doctor's prescription.
Breastfeeding feeding females should not take this medicine without a doctor's recommendation.
Side Effects
Possible side effects of Skelaxin are as follows. However, do take note that these are common side effects that are experienced by many users but soon go away when the treatment is completed.
Dizziness
Lethargy
Drowsiness
Headache
Nausea
Upset stomach
Vomiting
Increased irritability
IMPORTANT NOTE: The above information is intended to increase awareness of health information and does not suggest treatment or diagnosis. This information is not a substitute for individual medical attention and should not be construed to indicate that use of the drug is safe, appropriate, or effective for you. See your health care professional for medical advice and treatment.
Product Code : 5491