Description
What is Tiazac (Diltiazem) Medication 120mg, 240mg Used For?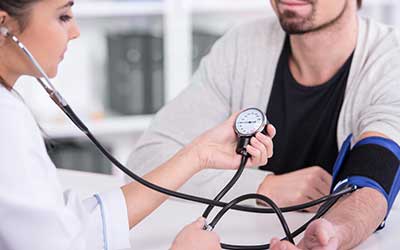 Chemical Name: DILTIAZEM (dil-TYE-a-zem) Extended Release
Tiazac medication belongs to a class of drugs known as calcium channel blockers. It is used for the treatment of high blood pressure and chronic angina. Lowering high blood pressure can help prevent heart attacks, kidney problems, and strokes. Regular use of this drug can help decrease the severity and number of chest pain from angina. This medicine works by relaxing the blood vessels in the heart and body, thus helping the blood to flow more easily. It also lowers the heart rate which helps the heart to work less.
Tiazac capsules which contain diltiazem 120 mg and diltiazem 240 mg are readily available at Canada Pharmacy for the best price. Your order will be directly delivered to your doorstep.
Directions
Follow the instructions of your doctor regarding the dosage. Do not exceed or stop the recommended dosage without consulting your doctor. For easier swallowing of the capsule, open and sprinkle the powder into a spoon. You can mix this medicine with applesauce for a pleasant taste. Swallow immediately after opening. Do not save this mixture for later use. Do not chew or crush the capsule. Use this medicine regularly to get maximum benefits. Do not discontinue use without consulting your doctor as it may worsen your condition.
Patients with high blood pressure should take this medicine even if they feel well as high blood pressure rarely has any symptoms. Your doctor may recommend frequent blood tests, and you may need to get your blood pressure checked regularly.
Ingredients
The active ingredient in this medicine is diltiazem hydrochloride.
Cautions
Avoid usage of this drug if you are allergic to its ingredients or if you suffer from:
Extremely low blood pressure
A serious heart condition called 'sick sinus syndrome.'
If you had recently suffered a heart attack and have fluid build-up in your lungs
Make sure that your doctor is aware if you have liver disease, congestive heart failure, or kidney disease.
Side Effects
Some common side effects of Tiazac are:
Nausea
Headache
Rash
Weakness, dizziness
Seek immediate medical help if you experience:
Lightheadedness
Irregular heartbeats
Swelling of your tongue or face
Shortness of breath
Rapid weight gain
Loss of appetite
Sore throat
Fever
Dark colored urine; jaundice
IMPORTANT NOTE: The above information is intended to increase awareness of health information and does not suggest treatment or diagnosis. This information is not a substitute for individual medical attention and should not be construed to indicate that use of the drug is safe, appropriate, or effective for you. See your health care professional for medical advice and treatment.
Product Code : 1847