Description
Tobradex Eye Ointment Uses and Indications: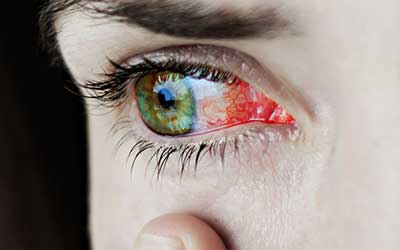 Chemical Name: TOBRAMYCIN (toe-bra-MYE-sin) and DEXAMETHASONE (dex-a-METH-a-sone)
Tobradex is a prescription drug and comes in 2 forms; Tobradex eye ointment and Tobradex eye drops. Tobradex is a combination of 2 drugs. One is Tobramycin, which belongs to the aminoglycoside antibiotics and the other is Dexamethasone, which is a corticosteroid. The former treats or prevents bacterial eye infections by stopping the growth of bacteria and the latter reduces the swelling and inflammation associated with the bacterial eye infection. In other words, Tobradex is a broad-spectrum antibiotic for treating bacterial eye infections.
Tobradex ointment and drops are both drugs which are easily available at Canada Pharmacy for the best price.
Directions
Tobradex should be strictly followed as prescribed by your doctor. It comes in 2 forms, drops and ointment. But the basic administering protocols are the same.
Wash your hands before using Tobradex. In case of drops, shake them well before use. Tilt your head back and pull down the lower eyelid and deposit a drop from the dropper or in the case of ointment, squeeze out a little into the pouch. Close the eyes and rotate your eyeball to distribute the medication evenly. Apply gentle pressure to the inner angle of the eye for about 1 to 2 minutes, for efficient absorption of the drug and prevent it from draining out. Do not blink or rub your eye after administering Tobradex.
Repeat the same process for your other eye, if affected.
Do not rinse the dropper and replace the cap immediately after use to prevent contamination.
If other eye medications are also necessary, wait at least 5-10 minutes before applying them to the eye.
Ingredients
Active ingredients:
Tobramycin 0.3%
Dexamethasone 1%
Fact Table

Formula

C18H37N

License

US FDA

Bioavailability

-

Legal status

US: RX Only

Chemical Name

Tobramycin/Dexamethasone

Elimination half-life

2-3 hours

Dosage (Strength)

0.3%/0.1% Eye Ointment (3.5 grams), 0.3%/0.1% Ophthalmic Suspension (5mL)

Pregnancy

Consult a doctor

Brands

Tobradex, Tobradex ST

Protein binding

High

PubChem CID

36294

MedlinePlus

a682660

ChEBI

28864

ATC code

S01CA01

DrugBank

DB00684

KEGG

D11178

Routes of administration

Eyedrops
Cautions
Before starting your treatment with Tobradex, discuss the following conditions with your doctor.
Existing viral or fungal eye infection
Pregnancy
Breastfeeding
Allergy to other aminoglycoside antibiotics
Glaucoma
Side Effects
Although serious side effects are not expected with the use of Tobradex, a doctor must be consulted if any of these adverse effects start to develop.
Burning or stinging in eyes
Irritation or itching in eyes
Redness
Blurred vision
Eyelid itching
Eyelid swelling
Sensitivity to light
New fungal eye infections with prolonged use
Development of other eye problems like glaucoma, cataracts
Allergic reaction
IMPORTANT NOTE: The above information is intended to increase awareness of health information and does not suggest treatment or diagnosis. This information is not a substitute for individual medical attention and should not be construed to indicate that use of the drug is safe, appropriate, or effective for you. See your health care professional for medical advice and treatment.
Product Code : 1855