Description
Transderm - V Uses and Indications: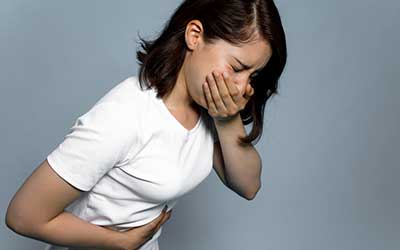 This particular medicine is primarily known to aid people who have motion sickness. Motion sickness can be a very unpleasant feeling which would take out all the fun from traveling. Thus, this particular medicine works mainly by treating and preventing you from experiencing unpleasant feelings related to motion sickness. This medicine is mainly used to treat an upset stomach which is a problem associated with motion sickness. Also, apart from this, this medicine may also be given to prevent a patient from vomiting after undergoing surgery.
However, bear in mind that your doctor may recommend you Transderm – V for other purposes not listed here. You can easily view Transderm scop patch cost and purchase it from Canada Pharmacy online at the best price.
Directions
Strictly follow your doctor's instructions as to how to use this particular medicine. It is not to be taken orally, but instead, you use it only on your skin.
Wash your hands thoroughly before using the medicine and after using the medicine. Also, be sure to examine the patches prior to use. Do not use the patches that are cut or you have doubts about.
When using it for motion sickness, be sure to use one patch at a time, and in case one falls off, put a new one. Also, change the patch daily if you have been told by your doctor.
Lastly, wear the patch 3 hours prior to travel if you are using it for preventing motion sickness. Do not forget to fold the patch before throwing it away.
Wash the area you put the patch on with soap and water after taking it off.
Ingredients
The active ingredient found in this medicine is Scopolamine.
Cautions
Inform your doctor of:
Any medicines you take.
Any allergies you might have to the medicine or otherwise.
Pregnancy or breastfeeding.
Taking part in any sports.
When using this medicine, you should:
Avoid alcoholic beverages.
Avoid driving.
Wear sunglasses as bright lights may be a nuisance.
Side Effects
Possible side effects are:
Itching
Red, swollen, or blistering skin
Wheezing
Chest tightness
Difficulty breathing
Unexplained hoarseness
Confusion
Difficulty urinating
Eye pain
Eye irritation
Seizures
Mood changes
Difficulty speaking
Hallucinations
Diarrhea
Stomachache
Dizziness
Restlessness
Side effects not listed may also occur.
IMPORTANT NOTE: The above information is intended to increase awareness of health information and does not suggest treatment or diagnosis. This information is not a substitute for individual medical attention and should not be construed to indicate that use of the drug is safe, appropriate, or effective for you. See your health care professional for medical advice and treatment.
Product Code : 42