Description
Uroxatral 10 mg Uses & Indications: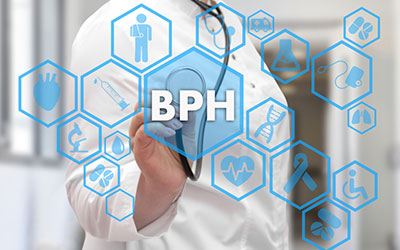 UROXATRAL is an alpha-blocker used to treat symptoms of benign prostatic hyperplasia (BPH, enlarged prostate) such as frequent, urgent need to urinate during the day and at night, weak urine stream, and difficulty urinating. It improves urine flow by relaxing the smooth muscle located at the bladder neck and around the prostate.
Directions
Take UROXATRAL exactly as prescribed by your doctor. Your doctor may occasionally change your dose to make sure you get the best results.
UROXATRAL is usually taken once a day, at the same time daily, just after a meal. Do not take it on an empty stomach. Do not crush, chew, or break the tablet. Swallow it whole because breaking the pill may cause too much of the drug to be released at one time.
Cautions
Before using UROXATRAL, patients should be aware of essential safety information that may affect them. Speak to your doctor if you have any of the following conditions:
severe liver disease
if you are also taking similar medicines such as doxazosin (Cardura), prazosin (Minipress), silodosin (Rapaflo), tamsulosin (Flomax), or terazosin (Hytrin)
if you are also using ketoconazole (Nizoral), itraconazole (Sporanox), or ritonavir (Norvir)
To make sure you can safely take UROXATRAL, please read the important safety information below:
Men with BPH often experience erectile dysfunction (ED) or other sexual issues. Be sure to tell your doctor if you are concerned about sexual side effects
Do not take Uroxatral with other similar medicines such as doxazosin (Cardura), prazosin (Minipress), silodosin (Rapaflo), tamsulosin (Flomax), or terazosin (Hytrin)
UROXATRAL can affect your pupils during cataract surgery. Tell your eye surgeon ahead of time that you are using this medication
Side Effects
All medications may cause side effects, but usually patients have no, or minor, side effects.
Common side effects of UROXATRAL may include:
mild dizziness
headache
tired feeling
cold symptoms such as stuffy nose, sneezing, sore throat
Serious side effects of UROXATRAL may include:
allergic reactions (hives, difficulty breathing, swelling of your face, lips, tongue, or throat)
chest pain
nausea
stomach pain
low fever
loss of appetite
dark urine and/or clay-colored stools
jaundice (yellowing of the skin or eyes)
feeling like you might pass out
penis erection that is painful or lasts 4 hours or longer
This is not a complete list of side effects and others may occur. Call your doctor for medical advice about additional side effects or any side effect that bothers you or that do not go away.
IMPORTANT NOTE: The above information is intended to increase awareness of health information and does not suggest treatment or diagnosis. This information is not a substitute for individual medical attention and should not be construed to indicate that use of the drug is safe, appropriate, or effective for you. See your health care professional for medical advice and treatment.
Product Code : 5502