Description
What is Zithromax used to treat?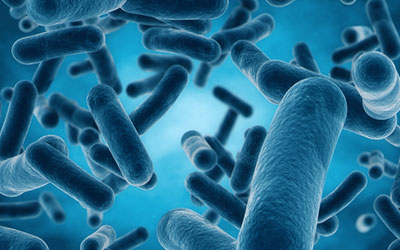 Chemical Name: AZITHROMYCIN (az-ith-roe-MYE-sin).
Zithromax is an antibiotic used to treat many kinds of bacterial infections. It is said to be a macrolide-type antibiotic. This medication works by preventing the growth of bacteria by stopping it from multiplying and repairing its DNA. Zithromax is not suitable to treat viral diseases such as common cold and flu. Use of antibiotics when not needed is also not recommended.
Buy Zithromax online from Canada Pharmacy for 100% genuine medicines and that too, at the best possible rates. When you buy Zithromax from Canada Pharmacy, you can enjoy reasonable rates and high-quality medicines.
Directions
This medication needs to be taken through the mouth with a glass of water. You may choose to take it with or without food. The normal dosage of Zithromax is once per day. However, it may vary according to the medical condition of the patient. It is important to take the medicine regularly and preferably at the same time, each day to get the best of results.
Ingredients
Zithromax is available in 2 dosages that is azithromycin 250 mg and azithromycin 500 mg. It also contains dibasic calcium phosphate anhydrous, pregelatinized starch, sodium croscarmellose, magnesium stearate, sodium lauryl sulfate, and an aqueous film coat consisting of hypromellose, titanium dioxide, lactose, and triacetin.
Cautions
Take the medicine according to the dose prescribed by the doctor.
Do not skip doses or overdose as it may lead to serious side effects.
Continue the use of the medicine even when you feel okay because quitting halfway through will reduce the effectiveness of the drug and make the bacteria resistant to this drug. As a result, this antibiotic will not remain effective for future use.
Do not use for viral infections.
Pregnant women should not use this medicine without a doctor's recommendation.
Breastfeeding women should consult a doctor before using this drug as it passes through breast milk.
Side Effects
There are side effects to all medicines, but they tend to go away once the treatment is completed. Take all medicines according to the doctor's prescription. Common side effects of Zithromax are:
Headache
Nausea
Abdominal pain
Upset stomach such as diarrhea
Vomiting

Contact a doctor immediately if any of these signs aggravate.
IMPORTANT NOTE: The above information is intended to increase awareness of health information and does not suggest treatment or diagnosis. This information is not a substitute for individual medical attention and should not be construed to indicate that use of the drug is safe, appropriate, or effective for you. See your health care professional for medical advice and treatment.
Product Code : 1920