Description
Zovirax Cream Uses and Indications: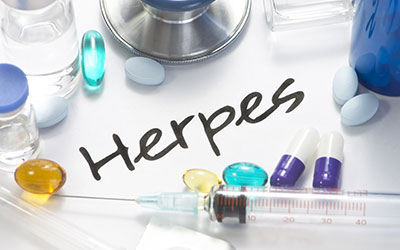 Chemical Name: ACYCLOVIR (ay-SYE-kloe-veer)
Zovirax Cream 5% (Acyclovir)
Acyclovir cream is an anti-viral drug and is used to treat viral infections and its symptoms. It may be used to treat viral diseases such as herpes, particularly cold sores, shingles, and chicken pox. Zovirax will not cure these diseases, and the virus will continue to live within the body. This medicine works by lowering outbursts of symptoms. It decreases itching, prevents new sores from forming, helps quicken the healing process, etc. It is also helpful for people with a weakened immune system to fight off diseases.
Buy Zovirax cream from Canada Pharmacy to get all your medicines at extremely affordable rates.
Directions
Apply the medication generously to the affected area with your finger. The usual dosage is about 4 to 6 times daily for up to 10 days or as directed by your doctor. A sufficient quantity of ointment should be applied to cover all sores adequately. When applying, wear a finger cot or rubber glove to decrease the chances of spreading the infection to other sites or other people. Use the medication regularly to get the best of results.
Ingredients
Every gram of Zovirax cream contains 50 mg of acyclovir as well as the inactive ingredients which include cetostearyl alcohol, mineral oil, poloxamer 407, propylene glycol, sodium lauryl sulfate, water, and white petrolatum.
Fact Table

Formula

C8H11N5O3

License

US FDA

Bioavailability

15-20%

Legal status

US: RX Only

Chemical Name

Acyclovir

Elimination half-life

2-4 hours

Dosage (Strength)

5% (2 or 4 grams)

Pregnancy

Consult a doctor

Brands

Zovirax Cream

Protein binding

9-33%

PubChem CID

2022

MedlinePlus

a681045

ChEBI

2453

ATC code

J05AB01, D06BB03, S01AD03, D06BB53

DrugBank

DB00787

KEGG

D00222, C06810

Routes of administration

Topical
Cautions
Make sure to keep the following cautions in mind:
Herpes is a contagious disease, avoid contact with other people or touching an infected area and then the eyes.
Avoid sexual contact if infected with herpes.
For external use only.
Do not eat this cream.
Pregnant women should consult a doctor before using this medicine
The drug passes through breast milk, breastfeeding women must discuss with the doctor prior to using the medication.
Side Effects
There are a few side effects to each medicine, but it is not necessary that they may be experienced by all the users. Common side effects of Zovirax cream include:
Burning or stinging sensation of the skin
Irritation of the skin
Dry skin and lips
Contact a doctor at once if you notice any of these signs worsening or any signs of an allergic reaction.
IMPORTANT NOTE: The above information is intended to increase awareness of health information and does not suggest treatment or diagnosis. This information is not a substitute for individual medical attention and should not be construed to indicate that use of the drug is safe, appropriate, or effective for you. See your health care professional for medical advice and treatment.
Product Code : 1928