Description
Important Information About Adalat XL - Nifedipine ER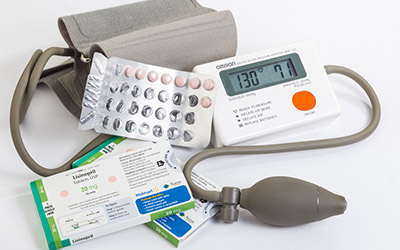 Chemical Name: NIFEDIPINE (nye-FED-i-peen)
Same as Adalat CC
Adalat XL is used to treat high blood pressure. It relaxes your blood vessels so your heart does not have to pump as hard. It also increases the supply of blood and oxygen to the heart to control chest pain (angina).

Adalat XL is start working after few hours. But, the side effects might appears after few weeks.

Avoid Taking this medication before consulting with your doctor or health care if you have:


liver disease
heart disease
kidney problem
taking other medicines
digestive problem
stomach surgery history
coronary artery
underactive thyroid
diabetes
congestive heart failure
Directions
Take as directed by your physician
Ingredients
Nifedipine ER
Cautions
SIDE EFFECTS that may occur while taking this medication includes headache, upset stomach, dizziness or lightheadedness, excessive tiredness, flushing, heartburn, fast heartbeat, muscle cramps, enlargement of gum tissue around teeth, constipation, nasal congestion, cough and decreased sexual ability.
Side Effects
Contact your Doctor or health care immediately if you face any of the following side effects.


shortness of breath
unusual weight gain or loss
shakiness in the legs, arms, hands, or feet
cough
Headache
fast, irregular, pounding, or racing heartbeat or pulse
muscle cramps
wheezing
trembling or shaking of the hands or feet
rapid weight gain
Bloating or swelling of the face, arms, hands, lower legs, or feet
difficult or labored breathing
dizziness or lightheadedness
feeling of warmth
tightness in the chest
tingling of the hands or feet
weakness
Warning: Nursing mother need to consult with the Doctor before using Adalat XL. Nifedipine can pass into breast milk and may harm a nursing baby. Consult with your doctor before using if you are pregnant or you have plan to become pregnant.
IMPORTANT NOTE: The above information is intended to increase awareness of health information and does not suggest treatment or diagnosis. This information is not a substitute for individual medical attention and should not be construed to indicate that use of the drug is safe, appropriate, or effective for you. See your health care professional for medical advice and treatment.
Product Code : 1319