Description
Amerge Treating Migraines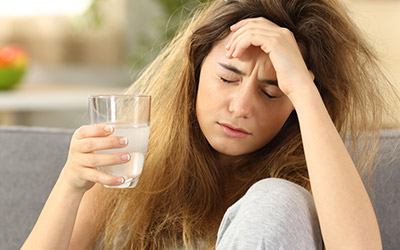 Chemical Name: NARATRIPTAN (NAR-a-trip-tan)
Amerge (Naratriptan)
Amerge is considered as one of the perfect migraine medications to help treat migraines. It helps to relieve pain and other symptoms of migraine such as sensitivity to light or sound, nausea, and vomiting.
This migraine medication provides prompt treatment to help you get back to your normal routine. Amerge can be used instead of other pain medication. Amerge's chemical name is Naratriptan, and it belongs to a group of drugs called triptans.
Naratriptan affects a certain chemical called serotonin in the brain that constricts the blood vessels. It also helps block other pathways in the brain. You can even get Amerge online; make sure to buy Amerge from Canada Pharmacy to get a genuine product.
Directions
Amerge can be taken by mouth either with or without food. It can be taken as soon as you experience the first sign of migraine or as directed by your physician. Do not take Amerge to prevent migraine.
If you do not notice any improvement in your migraine symptoms, then do not take any more of this migraine medications before taking to your doctor.
If you do feel pain relieve partly or if the headache comes back, then you may take the second dose of this migraine medication after 4 to 5 hours or as advised by your doctor.
Ingredients
Ingredients present in this medicine, Amerge, include:
Croscarmellose sodium
Hypromellose
Lactose
Magnesium stearate
Microcrystalline cellulose
Triacetin
Titanium dioxide
Iron oxide yellow.
Cautions
Do not take more than 5 milligrams of Amerge in a 24-hour time period.
Let your doctor know of any medical conditions you may have before using this medication.
Also, let your doctor know about the medical history in your family.
Amerge might make you dizzy so avoid doing any activity that may require full alertness.
Side Effects
Keep in mind that your doctor has given you this medication because its benefits outweigh the risks. However, some side effects of this migraine medication include:
Sensation of numbness
Weakness
Drowsiness
Dizziness
High blood pressure
Blur finger or toes
If you feel that the side effects are starting to get worse, then let your doctor know immediately. 
Naratriptan does have some common side effects such as chest and jaw tightness, left arm pain, and shortness of breath or unusual sweating.
IMPORTANT NOTE: The above information is intended to increase awareness of health information and does not suggest treatment or diagnosis. This information is not a substitute for individual medical attention and should not be construed to indicate that use of the drug is safe, appropriate, or effective for you. See your health care professional for medical advice and treatment.
Product Code : 1335