Description
Imitrex Uses and indications: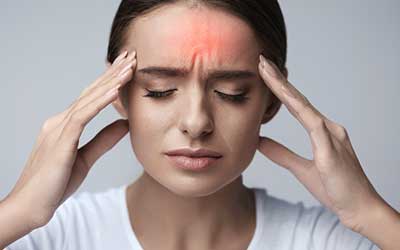 Imitrex (Sumatriptan)
Sumatriptan 50mg and Sumatriptan 100mg both are used for treating migraines. Imitrex helps to relieve headaches, pain, and other migraine symptoms which include nausea, vomiting, and sensitivity to light and sound.
Sumatriptan belongs to a class of drugs called triptans. It affects a natural substance in our body that causes the narrowing of blood vessels in the brain.
Imitrex for migraine is considered as one of the perfect medicines to help get rid of headaches and symptoms of headaches. You can purchase Imitrex online from Canada Pharmacy.
Directions
Sumatriptan 50mg and Sumatriptan 100mg both are to be taken orally; with or without food, as directed by your physician as soon as you experience the first signs of migraine.

Imitrex for migraine should be taken in the dosage prescribed to you by your doctor. Your dosage depends on the severity of your headache and how you respond to the treatment. If your condition does not improve, then do not continue taking this medicine after talking to your doctor.

If Imitrex helps in partly relieving your headache or if your headache comes back, then take another dosage at least 2 hours after the first dose. Do not take more than 200 milligrams in a day.

If you are using medications for migraine attacks on more than 10 days a month, then Imitrex might make your headaches worse. Do not use the medication for longer than directed.
Ingredients
The active ingredient is Sumatriptan while other ingredients include:
Magnesium stearate
Colloidal silicon anhydrous
Acesulfame potassium
Microcrystalline cellulose
Lactose
Croscarmellose sodium
Cautions
If you have a heart problem, then ask your doctor to perform a heart exam before taking sumatriptan.

Let your doctor know about any allergies you might have.  Tell your doctor or pharmacist about your medical condition as well as the medical history of your family.
Side Effects
Some common side effects with Imitrex are:
Flushing
Feelings of tingling or numbness or prickling
Tiredness
Weakness
Drowsiness
Dizziness
Keep in mind that your doctor has prescribed this medication because it holds more benefits for you than side effects. This medication might increase your blood pressure so check your blood pressure regularly. Sumatriptan 50mg and Sumatriptan 100mg may cause some side effects as well. However, some side effects are like the symptoms of heart attack, such as:
Chest or jaw or left arm pain
Shortness of breath
Unusual sweating
Fast or irregular heartbeat
Fainting
Severe stomach
Abdominal pain
Bloody diarrhea
Seizure
Let your doctor know immediately if you undergo such symptoms.
IMPORTANT NOTE: The above information is intended to increase awareness of health information and does not suggest treatment or diagnosis. This information is not a substitute for individual medical attention and should not be construed to indicate that use of the drug is safe, appropriate, or effective for you. See your health care professional for medical advice and treatment.
Product Code : 1569