Description
Information about Imitrex Nasal Spray: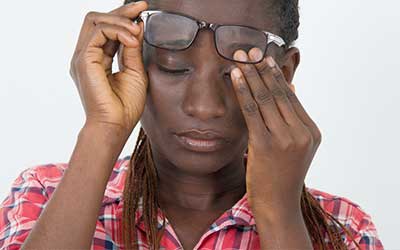 Imitrex Nasal Spray
Imitrex is also called by its chemical name which is Sumatriptan. Imitrex nasal spray is used to treat migraines and helps to relieve headache, pain, and other migraine symptoms. Other migraine symptoms include nausea, vomiting, sensitivity to light and sound.
Sumatriptan belongs to a class of medicines called triptan. Triptan works by affecting serotonin – a natural substance that causes the blood vessels to narrow in the brain. Imitrex nasal spray relieves pain by affecting certain nerves in the brain. You can buy it from Canada Pharmacy.
Directions
Imitrex nasal spray should be used as soon as you experience the first sign of migraine as directed by your physician. Usually, spray 1 spray into one of your nostrils. Make sure that you avoid spraying it in your eyes.

Gently blow out your nose before using this medication. Keep your head straight and close one nostril by placing your index finger on one side of your nose. Now place the nozzle of Imitrex nasal spray in your other nostril and breathe in gently as you press the plunger.

Make sure that your head is leveled and remove the nozzle from your nose. Gently breathe in through your nose and out from your mouth for at least 10-20 seconds. Your nose may feel slightly wet inside, and you may find a slight taste after using this spray which is very normal.

If your headache is partly relieved, then you may use another dose of Imitrex nasal spray at least 2 hours after the first dose. If you do not notice any improvement in your symptoms, then do not take any more dose of this medication before having a conversation with your doctor.

The dosage advised to you depends on your medical condition and how you respond to treatment.
Ingredients
It includes a buffered solution which contains:
Monobasic potassium phosphate NF
Anhydrous dibasic sodium phosphate USP
Sulfuric acid NF
Sodium hydroxide NF
Purified water USP
Cautions
Let your doctor about the medical conditions in your family before using Imitrex nasal spray.

Also, let your physician know about the medical treatments and medicines you are using. This medication might increase your blood pressure so check your blood pressure regularly.
Side Effects
Some common side effects of Imitrex nasal spray are:
Unusual taste or irritation
Numbness and tingling
Tiredness
Weakness
Drowsiness
Dizziness
Sumatriptan can commonly cause:
Chest or jaw or neck tightness
Pain
Chest or jaw or left arm pain
Shortness of breath
Unusual sweating.
IMPORTANT NOTE: The above information is intended to increase awareness of health information and does not suggest treatment or diagnosis. This information is not a substitute for individual medical attention and should not be construed to indicate that use of the drug is safe, appropriate, or effective for you. See your health care professional for medical advice and treatment.
Product Code : 1953