Description
Amitriptyline Proper Use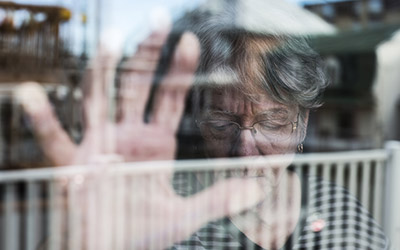 Chemical Name: AMITRIPTYLINE (a-mee-TRIP-ti-leen)
Amitriptyline
Amitriptyline is a depression medicine used to treat mental and mood problems. It helps improve the mood and provides an instant feeling of well-being.
Furthermore, it helps relieve tension and anxiety and cure insomnia as well.
Amitriptyline is not only a depression medicine but also helps increase energy levels.
Amitriptylines belongs to a class of medication called tricyclic antidepressants and are depression medicines. It works by affecting the balance of chemicals in the brain. You can buy Amitriptyline online easily at Canada Pharmacy.
Directions
Amitriptyline is taken orally by your mouth and is usually taken at least 1 to 4 times a day or as advised by your doctor.
If you take a single Amitriptyline tablet a day, then try to take it at bedtime, and this will help reduce daytime sleepiness. Your dosage of this medicine depends entirely on how you respond to the treatment and the severity of your medical condition.
To reduce the risk of any side effects, you may be advised by your doctor to take the depression medicine in small doses and slowly and gradually increase the dose. To obtain greater benefits, take this medication daily and do not stop without consulting your doctor.
Some conditions may become worse if you stop taking them and you may experience symptoms such as mood swings, headaches, and tiredness.
Amitriptyline may not work right away, and you may see full benefits of it within a month of usage.
Ingredients
Amitriptyline ingredients include:
Silicon dioxide
Hypromellose
Lactose monohydrate
Magnesium stearate
Microcrystalline cellulose
Polyethylene glycol
Polysorbate
Sodium starch glycolate
Titanium dioxide.
Cautions
Before taking Amitriptyline, let your doctor now if you are allergic to it or any other tricyclic anti-depressants.
Let your doctor know about your own and your family's medical history such as heart problems, liver diseases, or problems urinating.
Let your doctor know about all the drugs you take.
Side Effects
Some common side effects of this depression medicine are:
Drowsiness
Dizziness
Dry mouth
Blurred vision
Constipation
Trouble urinating
Weight gain
Some serious side effects of Amitriptyline include, bruising, bleeding, persistent heartburn, muscle spasms, severe stomach and abdominal pain and enlarged breast.
Get medical help right away if you experience such side effects.
IMPORTANT NOTE: The above information is intended to increase awareness of health information and does not suggest treatment or diagnosis. This information is not a substitute for individual medical attention and should not be construed to indicate that use of the drug is safe, appropriate, or effective for you. See your health care professional for medical advice and treatment.
Product Code : 1339