Description
Information About Androcur (Cyproterone Acetate)?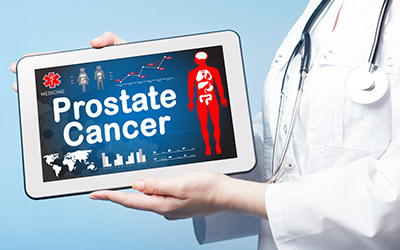 Chemical Name: CYPROTERONE ( SYE-proe-te-rone) acetate
Androcur (Cyproterone Acetate)
Cyproterone acetate is sold alone under the brand name Androcur.
Androcur for prostate cancer is an anti-androgen medicine. It can also be used for control of libido in severe hypersexuality and sexual deviation in the adult male. This medicine acts as an antiandrogen by blocking androgen receptors. It also has progestogenic activity, which causes a reduction in the production of testicular androgens.
You can buy Androcur from Canada Pharmacy and get a 100% genuine product.
Directions
Your doctor will advise the most suitable dose for you to take. The recommended dose for cyproterone tablets is 200 mg to 300 mg (4 to 6 tablets) daily, divided into 2 to 3 doses and taken after meals. Consume your medicine after meals at about the same time each day.
Continue to take Androcur for as long as your doctor tells you. As this medicine helps to control your condition but does not cure it, it is important to keep taking your medicine even if you feel well.
Ingredients
100 mg Androcur contains 100 mg of the active ingredient cyproterone acetate. Meanwhile, the inactive ingredients include lactose, corn starch, povidone, magnesium stearate, aerosil.
Cautions
Do not take Androcur if you are allergic to Cyproterone acetate, the active ingredient in Androcur. In case you face shortness of breath, swelling of the face, lips, tongue or other parts of the body or rash, itching or hives on the skin, immediately consult a doctor.
Children below 18 years should not take it.
Don't take the medicine if you are or suspect you may be pregnant.
Do not breastfeed if you are taking this medicine.
Also don't take Androcur if you have any of the conditions like liver disease, Dubin-Johnson or Rotor syndrome, severe and persistent depression, severe diabetes, or if you are lactose intolerant.
Don't consume the medicine without a prescription from a certified doctor.
Side Effects
Side effects that might occur while taking Androcur include:
Decreased interest in sexual intercourse
Inability to have or keep an erection
In some cases there might be an:
Increase in sexual ability
Swelling of the breasts or breast soreness in both males and females
Unexpected milk flow from breasts
IMPORTANT NOTE: The above information is intended to increase awareness of health information and does not suggest treatment or diagnosis. This information is not a substitute for individual medical attention and should not be construed to indicate that use of the drug is safe, appropriate, or effective for you. See your health care professional for medical advice and treatment.
Product Code : 1343