Description
Learn About Arimidex Uses and Side Effects: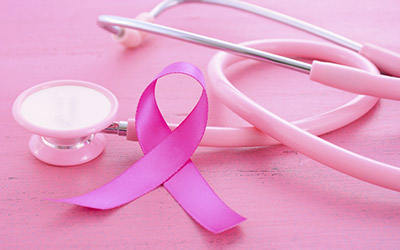 Chemical Name ANASTROZOLE (an-AS-troe-zole)
Arimidex (Anastrozole)
Arimidex Anastrozole 1 mg is a medicine used to treat and prevent breast cancer in postmenopausal women. Arimidex reduces the quantity of estrogen in the body. Arimidex is a discriminatory, non-steroidal aromatase inhibitor, which considerably reduces the concentration of estrogen the body makes after menopause. Arimidex helps in delaying or reversing the development of these breast cancers.
Buy Arimidex online if:
A post-menopausal female has early stage breast cancer
A post-menopausal female has late-stage breast cancer
A post-menopausal female is at high risk of having breast cancer
A female is having difficulty with ovulating and needs to treat infertility
You can get Arimidex from Canada Pharmacy to ensure you get a genuine product.
Directions
Take Anastrozole 1 mg exactly directed by your doctor, this depends on your circumstance and whether or not you are consuming any other medication. Do not consume in larger or smaller quantities or for longer than it is suggested. Follow the instructions on the packaging.
Anastrozole 1 mg is mostly taken once daily. For patients with highly developed breast cancer, Arimidex should be taken persistently until tumor progresses. It can be taken with or without food.
For the adjuvant cure of early-stage breast cancer in postmenopausal females, Arimidex should be continued for up to 5 years.
Fact Table

Formula

C17H19N5

License

US FDA

Bioavailability

Unknown (but well-absorbed in animals)

Legal status

US: RX Only

Chemical Name

Anastrozole

Elimination half-life

40-50 hours

Dosage (Strength)

1mg (84 tablets)

Pregnancy

Consult a doctor

Brands

Arimidex

Protein binding

40%

PubChem CID

2187

MedlinePlus

a696018

ChEBI

2704

ATC code

L02BG03

DrugBank

DB01217

KEGG

D00960

Routes of administration

By mouth (tablets)
Ingredients
Each Arimidex tablet contains the active ingredient Anastrozole 1mg. The inactive ingredients in this medicine include:
Lactose monohydrate
Povidone
Sodium starch glycolate
Magnesium Stearate
Hypromellose
Macrogol 300
Titanium dioxide
Cautions
Before taking Arimidex anastrozole, inform your physician about your allergies. This medicine contains inactive ingredients, which can produce or trigger allergic reactions and other issues.
This medicine is not recommended for pregnant women.
Always consult your doctor if any complications arise.
Side Effects
Arimidex may have some adverse effects including:
Unexpected numbness
Weakness on a particular part of the body
Abrupt headache
Confusion
Problems with sight, talking, or sense of balance
Bone rupture
Swollen glands
Difficulty in breathing
Nausea
Hair loss
Stomach ache
Rashes
Itching
Loss of appetite
Jaundice (dark urine)
Swollen feet and hands
Hot flashes
Sore throat
Swollen face and tongue
Irritation of eyes
Blisters
Weight gain
Low count of red blood cells and white blood cells
IMPORTANT NOTE: The above information is intended to increase awareness of health information and does not suggest treatment or diagnosis. This information is not a substitute for individual medical attention and should not be construed to indicate that use of the drug is safe, appropriate, or effective for you. See your health care professional for medical advice and treatment.
Product Code : 1348