Description
Atacand HCT Medication Information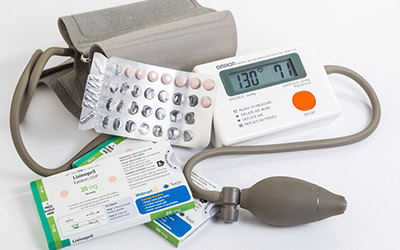 Chemical Name: CANDESARTAN (kan-de-SAR-tan) and HYDROCHLOROTHIAZIDE (hye-droe-klor-oh-THYE-a-zide)
Atacand HCT (called Atacand Plus in Canada)
Atacand HCT is made of two important substances called Candesartan and Hydrochlorothiazide. Candesartan is a type of medicine that is also known as an angiotensin II receptor antagonist or a blocker. Candesartan ensures the smooth flow of blood by preventing narrowing of blood vessels. It is used to treat hypertension, i.e., high blood pressure and used with other drugs to resolve heart failure issues.
Hydrochlorothiazide keeps the body from absorbing too much mineral salts as it can lead to fluid retention. A combination of the two drugs is considered helpful in treating high blood pressure problems. Both of them widen blood vessels and help them to relax to allow easy movement of blood.
You can buy Atacand HCT from Canada Pharmacy for incredibly low rates and have it be delivered to you.
Directions
Take this drug through the mouth with, or without food. Usually, one tablet per day is prescribed to patients. However, the dosage is based on the medical condition of the user. It is advised to take the drug at least 4 hours before bedtime to avoid having to get up to urinate.
Ingredients
Atacand HCT 16/12.5 contains 16 mg of candesartan cilexetil and 12.5 mg of hydrochlorothiazide.
Atacand HCT 12.5/32 contains 32 mg of candesartan cilexetil while 12.5 mg of hydrochlorothiazide.
Atacand HCT 32/25 contains 32 mg of candesartan cilexetil and about 25 mg of hydrochlorothiazide.
The tablets further contain carboxymethylcellulose calcium, hydroxypropyl cellulose, lactose monohydrate, magnesium stearate, corn starch, polyethylene glycol 8000, and ferric oxide (yellow). Ferric oxide (reddish brown) is also added to the 16-12.5 mg and 32–25 mg tablets as a colorant.
Cautions
Do not use Atacand HCT if you have any allergies; discuss them with your doctor first.
Do not use if you have severe liver problems.
Not to be taken by pregnant females or those wanting to get pregnant.
Do not use if you are a breastfeeding mother.
Not suitable for use by children.
Tell your doctor if you suffer from any serious after-effects such as vomiting, fainting, etc.
Move slowly out of bed if you feel dizzy due to Atacand.
Side Effects
Some of the side effects of this drug are:
Dizziness
Lightheadedness
Extreme thirst
Dry mouth
Dehydration
Muscle weakness
Back pain
Flu
IMPORTANT NOTE: The above information is intended to increase awareness of health information and does not suggest treatment or diagnosis. This information is not a substitute for individual medical attention and should not be construed to indicate that use of the drug is safe, appropriate, or effective for you. See your health care professional for medical advice and treatment.
Product Code : 1354