Description
Is Atrovent a rescue inhaler?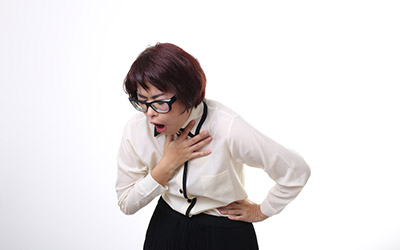 Chemical Name IPRATROPIUM BROMIDE (i-pra-TROE-pee-um BROE-mide)
Atrovent Inhaler (Ipratropium)
Atrovent inhaler is a bronchodilator. It is used to reduce and control symptoms like wheezing and shortness of breath caused by lung diseases such as Chronic Obstructive Pulmonary Disease (COPD), asthma, bronchitis, emphysema and various others. The Atrovent inhaler helps the patients with lung diseases to breathe easily by relaxing the muscles which surround the air passages.
Each Atrovent Inhaler has 200 doses. You can easily buy Atrovent Inhaler (Ipratropium) online from Canada Pharmacy and have it delivered to your doorstep.
Directions
The Atrovent inhaler is to be used according to the directions provided by your doctor. When using the inhaler for the first time, or after three days, it needs to be primed. The priming has to be done in a careful manner which does not let the medication get into your eyes.
Usually, the inhaler is recommended to be used four times a day, but it is necessary to consult the doctor for the correct dosage. The medication is to be inhaled through the mouth. While inhaling, close your lips tightly around the inhaler and close your eyes to prevent the medication from getting into your eyes because it might cause irritation and temporary blurry vision. Give a gap of a minute between two puffs of the inhaler.
After taking the medication, rinse your mouth once or twice in order to prevent dryness of the mouth and throat. The mouthpiece of the inhaler is to be cleaned once every week.
Ingredients
One metered dose (ex-valve) contains 20 micrograms of active ingredient ipratropium bromide (as the monohydrate).
Cautions
Do not use this medication if you are allergic to Ipratropium.
Consult your doctor if you have glaucoma or urination problems.
Ipratropium will not treat a bronchospasm attack that has already begun. Use a fast-acting inhalation medicine can treat that.
Side Effects
Some serious side effects that require immediate consultation with a doctor are bladder pain, bloody urine, cough producing mucus, painful urination, difficulty breathing, frequent urination, lower back/side pain, breath shortness, tight chest, wheezing.
Minor side effects which do not require medical attention are dry mouth, unpleasant taste, diarrhea,  sinus pain, dizziness, stuffy nose, constipation, discomfort and loss of appetite.
IMPORTANT NOTE: The above information is intended to increase awareness of health information and does not suggest treatment or diagnosis. This information is not a substitute for individual medical attention and should not be construed to indicate that use of the drug is safe, appropriate, or effective for you. See your health care professional for medical advice and treatment.
Product Code : 1356