Description
Indications for Betapace: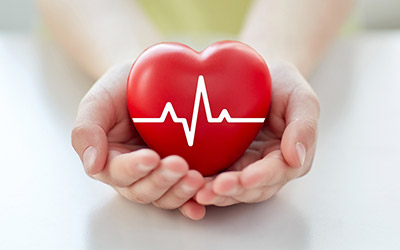 Chemical Name: SOTALOL (SOE-ta-lole)
Betapace (sotalol)

Sotalol 80 mg works by slowing the heart rate enabling to beat more normally and regularly. It is both a beta blocker and anti-arrhythmic. Betapace medicine is used to treat sustained ventricular tachycardia. This is a condition of rapid heartbeats that can be life-threatening. It is also widely used to treat other heart-related symptoms such as irregular heartbeats, fast heartbeats that may lead to shortness of breath and cause weakness.

You can go ahead and buy Betapace medicine from Canada Pharmacy to get the best low rates and hassle-free shipping. Quality of the product is guaranteed.
Directions
The medicine needs to be taken through the mouth, about once or twice a day. It can either be taken with a meal or without one. However, it is important to choose a specific way and take each dose the same way.

A liquid form of Betapace medicine is also available. Ensure that you carefully measure the prescribed dosage using a measuring device or a special measuring spoon. Do not alter doses as it may lead to unwanted effects.
Ingredients
Sotalol 80 mg tablets contain microcrystalline cellulose, lactose, starch, stearic acid, magnesium stearate, and colloidal silicon dioxide.
Cautions
While using Betapace medicine, it is important to consider the following:
May cause QT prolongation that affects the heart rhythm.
QT prolongation may also be caused by low levels of potassium and magnesium.
Avoid water pills
May cause hyperglycemia in diabetic patients
Not to be used by pregnant women
Not suitable for use by breastfeeding mothers as it passes through milk and may have negative effects on the nursing child.
May cause dizziness, do not drive or operate machinery until fully alert.
Avoid taking antacids with this drug as it may reduce absorption of the drug.
Side Effects
Possible side effects of this drug are as follows. These side effects are temporary and tend to go away once the treatment is completed.
Dizziness
Lethargy
Slow heartbeat
A headache
Decreased sexual ability
Consult a doctor immediately if you notice the following signs:
Extreme weakness
Symptoms of heart failure such as swelling of hands and feet, shortness of breath, sudden weight gain, etc.
Trouble breathing
IMPORTANT NOTE: The above information is intended to increase awareness of health information and does not suggest treatment or diagnosis. This information is not a substitute for individual medical attention and should not be construed to indicate that use of the drug is safe, appropriate, or effective for you. See your health care professional for medical advice and treatment.
Product Code : 1810