Description
Chlor Trimeton Used and Improtant Information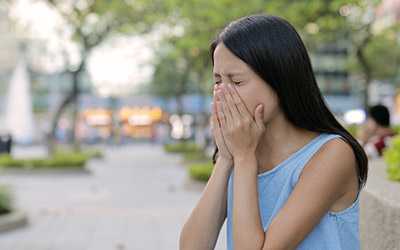 Chlor-Trimeton (Chlorpheniramine Maleate)
Chlor-Trimeton is an antihistamine which decreases the effects of a chemical substance in the human body called histamine. Sneezing, watery eyes, itching, rash, and runny nose are some of the symptoms produced by histamine. Chlor-Trimeton helps to treat all these symptoms caused by the allergies, flu, common cold. This medication, take note, should not be given to children under 6 years of age unless prescribed by the doctor.
This medication should not be administered to people who have:
Kidney or liver disease
Asthma
Narrow-angle glaucoma
Urination problems
An enlarged prostate
Blockage in intestines or stomach
Overactive thyroid
Heart disease or high blood pressure
Directions
Use this medication as advised by the physician or as instructed on the label. This medication should not be taken for more than 7 days. If the symptoms persist, then you should consult your doctor. If you require medical tests or surgery, inform your doctor beforehand if you have used this medicine in the last few days. Chlorpheniramine Maleate 4 mg tablets can be taken by adults and by children over 12 years of age.
Ingredients
The active ingredient in this medicine is Chlorpheniramine Maleate 12mg.
Cautions
Do not drive or indulge in any other activity that may require your full concentration as taking this medicine may impair your thinking or cause blurred vision. Avoid drinking alcohol with this medicine as it could increase some side effects. Consult your doctor before using any cough, cold, or allergy medicine. If you are using any other medicine be sure that your doctor is aware of that. Canada Pharmacy offers a wide range of medicines, and you can buy Chlor Trimeton at very economical prices.
Side Effects
Get immediate medical help if you experience any signs of allergic reaction such as hives, swelling of lips, throat, tongue, or face, or difficulty in breathing.

If you experience any of the following side effects discontinue use immediately and consult your doctor;
Seizures or tremors
Increased heartbeat
Urination problems
Mood swings
Breathing problem
Other common side effects are:
Constipation
Dry throat or mouth
Feeling restless or nervous
Drowsiness, feeling dizzy
Blurred vision
IMPORTANT NOTE: The above information is intended to increase awareness of health information and does not suggest treatment or diagnosis. This information is not a substitute for individual medical attention and should not be construed to indicate that use of the drug is safe, appropriate, or effective for you. See your health care professional for medical advice and treatment.
Product Code : 2094