Description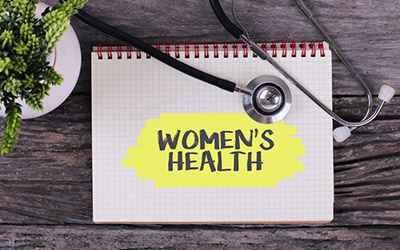 What is estradiol and estradiol levels?
Chemical Name: ESTRADIOL (ess-tra-DYE-ole)
Climara Patch (Estradiol)
Climara patch is a female hormone transdermal application containing estrogen in the form of estradiol. Basically, estrogen is produced by the female ovaries. It performs a vital function in the female body, but after menopause, as its levels dwindle away, uncomfortable symptoms like hot flashes, vaginal dryness, burning, and irritation may develop. Estradiol patch is used to reduce these menopausal symptoms.
In addition to this, Climara patch is also used to prevent postmenopausal osteoporosis which can severely affect the musculoskeletal system. Furthermore, it is also used in the treatment of ovarian disorders.
On the prescription of your physician, you can easily buy Climara patch. Furthermore, you can buy Estradiol patch from Canada Pharmacy and have it be directly delivered to you.
Directions
Climara patch comes with clear patient's instructions regarding its usage. Also, consult your doctor before applying the patch. Climara should be applied to clean dry skin on the stomach or buttocks. Do not apply on damaged, oily, or irritated skin. Also, do not use where there are skin folds or skin is hairy or on your breasts.
Estradiol may increase the risk of developing uterine cancer. In such cases, your physician may prescribe progestin along with the Climara patch to reduce this risk. Be very careful and report any unusual vaginal bleeding immediately to your doctor.
Regular checkups every 3 to 6 months, while using Climara, are mandatory by your doctor to detect any side effects.
Ingredients
The active ingredient in this medicine is Estradiol.
Cautions
Before applying the patch, consult your doctor if any of the following factors are present.
Vaginal bleeding
Liver disease
Bleeding or clotting disorder
Kidney disease
Liver disease
Pregnancy
Breastfeeding
Heart attack or stroke
Migraines
Uterine tumors
Epilepsy, seizures
Thyroid disorder
Side Effects
Immediate consultation with your physician is required if any of these side effects develop.
Unusual vaginal bleeding
Swelling or tenderness of stomach
Jaundice
Lump in breast
Skin rash
Heart attack symptoms
Signs of a stroke
Signs of a blood clot in lungs or legs
Low or high calcium levels in the blood
Headache
Weight gain, bloating, stomach cramps
Nausea, vomiting
Edema, fluid retention
Breast pain
Vaginal itching or discharge
Breakthrough bleeding
Redness or irritation around the patch
IMPORTANT NOTE: The above information is intended to increase awareness of health information and does not suggest treatment or diagnosis. This information is not a substitute for individual medical attention and should not be construed to indicate that use of the drug is safe, appropriate, or effective for you. See your health care professional for medical advice and treatment.
Product Code : 1415