Description
What is combivent and uses?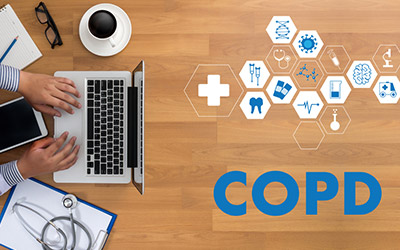 Chemical Name: Ipratropium Bromide(i-pra-TROE-pee-um BROE-mide) and Albuterol (al-BYOO-ter-ole)
Albuterol is also known as Salbutemol Suplhate.
COMBIVENT is a metered dose inhaler indicated for patients with chronic obstructive pulmonary disease (COPD). It is recommended for patients that are on a regular aerosol bronchodilator who continue to have evidence of bronchospasm and who require a second bronchodilator.
COMBIVENT is a short-acting bronchodilator that provides two different medications - ipratropium bromide and albuterol sulfate. Together, these medications help prevent wheezing, shortness of breath, and troubled breathing caused by COPD. It works by relaxing and opening up the air passages to the lungs, making it easier to breathe.
Directions
The dosing of COMBIVENT is usually individualized, but is generally recommended to take two inhalations four times a day. Take this medication as exactly prescribed by your doctor. Patients may take additional inhalations as require but, the total number of inhalations should not exceed 12 in 24 hours.
Before inhaling, shake the medication well. This is important for proper product performance. Do it before every spray. If you are using COMBIVENT for the first time or the aerosol has not been used for over 24 hours, shake the medication for at least 10 seconds and "test spray" into the air three times. It is important not to change/alter your without consulting your healthcare professional.
Cautions
Not all medications work effectively for everybody so it is important to speak to your doctor about any health conditions such as the following:
heart disease
high blood pressure
coronary artery disease, or heart rhythm disorder
a seizure disorder
diabetes
overactive thyroid
glaucoma
enlarged prostate
problems with urination
liver or kidney disease
COMBIVENT should never be taken by a woman or a child. It is not known whether COMBIVENT is harmful to an unborn baby or if the chemicals of this medication pass into breast milk. Do not breast-feed while you are using this medication.
Side Effects
All medication has side effects which may vary from serious to mild. It is strongly recommended to stop using COMBIVENT and get immediate emergency medical help if you have any of these signs of an allergic reaction including hives, difficulty breathing and swelling of your face, lips, tongue, or throat.
Stop using COMBIVENT and contact your healthcare professional immediately if you experience any of the noted serious side effects:
bronchospasm (wheezing, chest tightness, trouble breathing)
chest pain and fast, pounding, or uneven heart beats
swelling of your ankles or feet
vision problems, eye pain, or seeing halos around lights
pain or burning with urination
increased blood pressure
severe headache
blurred vision
trouble concentrating
chest pain
numbness
seizure
Less serious side effects may include:
hoarse voice, sore throat, cough
runny or stuffy nose
constipation or diarrhea
nausea or upset stomach
headache
leg cramps
IMPORTANT NOTE: The above information is intended to increase awareness of health information and does not suggest treatment or diagnosis. This information is not a substitute for individual medical attention and should not be construed to indicate that use of the drug is safe, appropriate, or effective for you. See your health care professional for medical advice and treatment.
Product Code : 1424