Description
Ditropan Uses, Side Effects & Interactions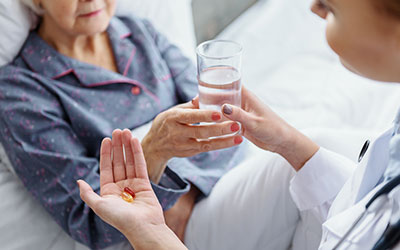 Chemical Name: OXYBUTYNIN (ox-i-BYOO-ti-nin)
Ditropan (Oxybutynin)
Oxybutynin belongs to the type of drugs called antispasmodics. Oxybutynin is used to treat different bladder and urinary conditions such as frequent or urgent urination, incontinence that is urine leakage as well as increased night-time urination. It works by relaxing the muscles in the bladder so that it is able to hold more urine for longer periods of time.
Buy Ditropan from Canada Pharmacy to get genuine medicines at reasonable prices. Ditropan generic is also available. You order will be directly delivered to your doorstep.
Directions
This medication needs to be taken orally, usually 2-3 times a day with a glass of water. However, dosage may vary according to the patient's medical condition. It may or may not be taken with food. It is also important when using this medication to make sure to take doses accurately. Do not overdose as it can lead to harmful effects. Make use of this medication regularly to get the most benefit from it.
Ingredients
Ditropan contains oxybutynin 5 mg as well as calcium stearate, FD&C Blue #1 Lake, lactose, and microcrystalline cellulose.
Cautions
The following need to be considered before using Ditropan or Ditropan generic:
Maintain a diet rich in fibre and drink plenty of water to avoid constipation.
Avoid using marijuana.
This medication causes dizziness and blurred vision. It is important to make sure that you are fully alert and able to see clearly before driving or using machinery.
May increase the risk of heart stroke because of decreased sweating.
Do not overheat yourself during warm weather, in saunas, or while working out.
Not to be used by pregnant females.
Nursing mothers should also avoid using the medicine.
Limit use of alcohol.
Not to be used by children younger than five years of age.
Side Effects
Many drugs have unwanted effects while being used. However, they all tend to leave once the treatment is completed and the drug is discontinued. Some possible side effects of Oxybutynin 5 mg are:
Dry mouth
Blurry vision
Dry eyes
Dizziness
Constipation
In case of noticing the following effects, seek medical help immediately.
Dehydration
Unable to urinate
Burning or pain when urinating
Eye pain
Severe abdominal cramps
IMPORTANT NOTE: The above information is intended to increase awareness of health information and does not suggest treatment or diagnosis. This information is not a substitute for individual medical attention and should not be construed to indicate that use of the drug is safe, appropriate, or effective for you. See your health care professional for medical advice and treatment.
Product Code : 1486