Description
Dostinex Uses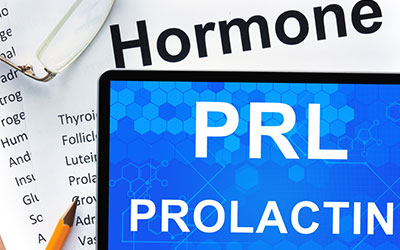 Chemical Name: CABERGOLINE (ca-BER-goe-leen)
Dostinex (Cabergoline)
Cabergoline belongs to a type of drugs known as prolactin inhibitors. Prolactin inhibitors such as cabergoline tablets are used to treat different types of medical problems that occur when too much prolactin is produced. Prolactin is a hormone, produced by the pituitary gland in the brain that promotes lactation. However, too much of prolactin can result in menstrual problems in women and fertility issues in men and women.
You can go ahead and buy cabergoline tablets from Canada pharmacy today for immediate delivery. Not only will you enjoy genuine products, but you can also get the products delivered right to your doorstep! Delivery is hassle-free and quality is guaranteed.
Directions
Cabergoline tablets need to be taken according to the doctor's prescription. Normally, the dose is twice a week for about six months. It needs to be taken with a meal. It is important that you do not use this drug regularly. You will also have to visit your doctor regularly to check the prolactin levels in your blood. Do not alter doses or give up the medicine without the doctor's recommendation.
Ingredients
Dostinex Tablets contain 0.5 mg of cabergoline.
As for the inactive ingredients, it consists of leucine, USP, and lactose, NF.
Cautions
Consider the following while using Dostinex and discuss the effects with your doctor.
Not to be used by pregnant females.
Not to be used by mothers who have high blood pressure issues.
Not suitable for use in children younger than 16 years of age.
Causes dizziness and weakness, rise from a sitting or a lying position slowly to keep yourself from falling over.
May cause symptoms of depression or anxiety.
Increased sex drive.
Limit use of alcohol or marijuana when using this medicine.
Side Effects
Common and less serious side effects of Dostinex are as follows.
Dizziness
A headache
Hot flashes
Dry mouth
Nausea
Upset stomach
Indigestion
Sexual urges
Numbness or tingling in the skin

Discontinue using Dostinex and contact a doctor immediately if you notice the following severe effects.
Shortness of breath
Lethargy
Lower back pain
Losing consciousness
Loss of appetite
Less or no urination
Breast pain
Abdominal pain
Swelling of ankles or feet
Fact Table

Formula

C26H37N5O2

License

US FDA

Bioavailability

First-pass effect seen; absolute bioavailability unknown

Legal status

US: RX Only

Chemical Name

Cabergoline

Elimination half-life

63–69 hours (estimated)

Dosage (Strength)

1mg (20 tablets), 0.5mg (8 tablets)

Pregnancy

Consult a doctor

Brands

Dostinex

Protein binding

Moderately bound (40–42%); concentration-independent

PubChem CID

54746

MedlinePlus

a612020

ChEBI

3286

ATC code

G02CB03, N04BC06

DrugBank

DB00248

KEGG

D00987

Routes of administration

Oral
IMPORTANT NOTE: The above information is intended to increase awareness of health information and does not suggest treatment or diagnosis. This information is not a substitute for individual medical attention and should not be construed to indicate that use of the drug is safe, appropriate, or effective for you. See your health care professional for medical advice and treatment.
Product Code : 1491