Description
Info About Doxepin Tablets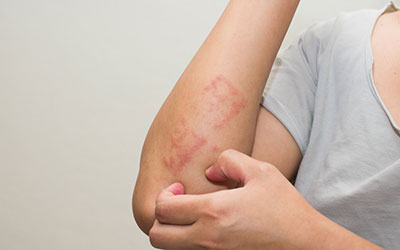 Chemical Name: Doxepin (DOX-e-pin)
Doxepin (Generic)
Doxepin is an antidepressant that belongs to the class of drugs called tricyclic antidepressants. Doxepin is prescribed for depression, bipolar disorder, anxiety or depression due to alcoholism. It helps in alleviating mood and feelings of well-being, relieves anxiety and tension, helps the individual in sleeping better, and increases the energy levels. It carries out its function by affecting the balance of certain natural chemicals produced in the brain called neurotransmitters.
Doxepin generic is easily available online at Canada Pharmacy. It is available in two doses; Doxepin 10mg and Doxepin 50 mg.
Your order will be delivered right to your doorstep with the hassle and with a guarantee of quality.
Directions
The medication needs to be taken through the mouth with a glass of water. The usual dose of Doxepin is twice or thrice per day. If you are prescribed to take it only once, try to take it before bed to reduce daytime sleepiness. Use the medication regularly for the best of results. Do not alter dosages nor give up taking the medicine without the consultation of your doctor.
Ingredients
Apart from doxepin, the medicine also contains:
Glycerin
Methylparaben
Peppermint flavor
Propylparaben
Water
It may even contain hydrochloric acid and sodium hydroxide.
Cautions
Maintain a diet rich in fibre and drink plenty of fluids to avoid constipation.
May cause a heart condition called QT prolongation.
Causes dizziness, do not engage in activities such as driving or using machinery until fully alert.
Limit use of alcohol.
Do not use marijuana.
Not to be used by pregnant females without a doctor's recommendation.
Not suitable for use by breastfeeding mothers as the medicine passes through milk and may have undesirable effects on the child.
Sudden discontinuation of the drug may cause withdrawal symptoms.
Not to be used by children.
Side Effects
Being an antidepressant, this medication has a few side effects. These may include:
Drowsiness
Low blood pressure
Weakness
Blurred vision
Trouble urinating
Constipation
Dry mouth
Breast swelling
Either increased or decreased sex drive
Irregular heartbeats
Take all medicines as per the prescription. Sudden discontinuation of the drug may lead to the following effects:
Dizziness
A headache
Mood swings
Nausea
IMPORTANT NOTE: The above information is intended to increase awareness of health information and does not suggest treatment or diagnosis. This information is not a substitute for individual medical attention and should not be construed to indicate that use of the drug is safe, appropriate, or effective for you. See your health care professional for medical advice and treatment.
Product Code : 1495