Description
Chemical Name: BUDESONIDE (byoo-DESS-oh-nide).
ENTOCORT (Budesonide) is a medication prescribed to treat mild to moderate Chron's disease. ENTOCORT is also prescribed for up to three months of maintenance therapy in Chron's disease to maintain remission.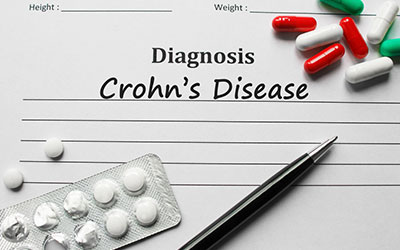 Directions
For the treatment of Chron's disease, take one 9 mg capsule by mouth once daily for eight weeks or as directed by your physician.
To maintain the remission of Chron's disease, take one 6 mg capsule by mouth once daily for up to three months or as directed by your physician. The dose may be slowly tapered after three months of treatment.
Ingredients
The active ingredient in ENTOCORT is budesonide. ENTOCORT capsules are enteric-coated (EC) to ensure better delivery to the site of action, the small and large intestines.
Cautions
The use of systemic corticosteroids may suppress the natural production of cortisol. Tell your physician if you have a history of adrenal suppression. ENTOCORT should be tapered to avoid adrenal suppression. Do not discontinue the medication abruptly.
Corticosteroids may increase the risk of infection. Tell your physician before starting ENTOCORT if you have chronic viral, fungal, or bacterial infections such as hepatitis, tuberculosis, or herpes simplex.
Tell your doctor if you develop muscle pains and aches while taking ENTOCORT.
Side Effects
Some of the most common adverse effects of ENTOCORT may include:
Arthralgia
Bruise
Moonface
Decreased cortisol
Diarrhea
Headache
Respiratory Infection
Sinusitis
Viral Infection
As with all systemic corticosteroids, there are many potential side effects. Speak with your doctor or pharmacist for the full list of side effects and which are most likely to impact you. ENTOCORT may have a higher likelihood of causing side effects in certain medical conditions.
References
Entocort EC[package insert]. San Diego, CA: AstraZeneca; 2009.
IMPORTANT NOTE: The above information is intended to increase awareness of health information and does not suggest treatment or diagnosis. This information is not a substitute for individual medical attention and should not be construed to indicate that use of the drug is safe, appropriate, or effective for you. See your health care professional for medical advice and treatment.
Product Code : 1506