Description
Pentasa Crohn's Disease: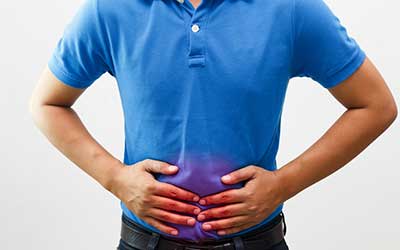 Chemical Name: MESALAMINE (me-SAL-a-meen)
Pentasa (5-Aminosalicylic Acid)
Pentasa is an anti-inflammatory medication; it is used for treating mild to moderate ulcerative colitis and for treating mild to moderate Crohn's disease. This medicine helps by reducing the inflammation in the bowel. This medicine is used for treating different places in one's gastrointestinal tract, as Crohn's disease affects the entire gastrointestinal tract whereas ulcerative colitis affects only the colon and the rectum.
Pentasa 500mg is a medication that can be used for both the health conditions. Do not stop using the drug without consulting your doctor first and do not give this drug to anyone else even if they suffer from the same symptoms as you do. You need to consult your doctor before you take any medication on your own.
Pentasa medication can be purchased online from Canada Pharmacy.
Directions
Once you are prescribed and buy Pentasa, then the dosage of Pentasa medication depends on your treatment and condition. You are to take the medicine orally; swallow the entire capsule making sure that the outer coating does not break.
Do not increase your dosage, consult your doctor first. Pentasa Crohn's disease and ulcerative colitis both have different dosages. Your doctor will initially start off with a smaller dose, and then he might increase it.
Take your Pentasa medication as directed by your doctor. If you miss out on a dose, take it as soon as you can and continue with the remaining schedule.
Do not take a double dose in case you've missed out on one.
Ingredients
A Pentasa 500 mg capsule contains 5-ASA 500 mg.
Some other nonmedical ingredients include cellulose, magnesium stearate talc, etc. This medicine does not contain gluten.
Cautions
To ensure your safety, inform your doctor if you have any of the conditions listed:
If you are pregnant, planning to become pregnant, or are breastfeeding
Unable to swallow the entire tablet
Gastric or duodenal ulcer
Urinary tract obstruction
Susceptible to bleeding
Decreased liver function
Heart problems
Kidney problems
Side Effects
Seek medical help if you have any signs of an allergic reaction to Pentasa. Some side effects include:
Abdominal pain
Back pain
Diarrhea
Loss of appetite
Nausea
Fatigue
A headache
Vomiting
Urine discoloration

Other severe side effects include
Numbness
Kidney problems
Fever
Liver problems
Signs of infections
Rashes
Bruising and bleeding

This list does not mention all the possible side effects that one might experience.
IMPORTANT NOTE: The above information is intended to increase awareness of health information and does not suggest treatment or diagnosis. This information is not a substitute for individual medical attention and should not be construed to indicate that use of the drug is safe, appropriate, or effective for you. See your health care professional for medical advice and treatment.
Product Code : 1715