Description
Mirapex Generic Medicine: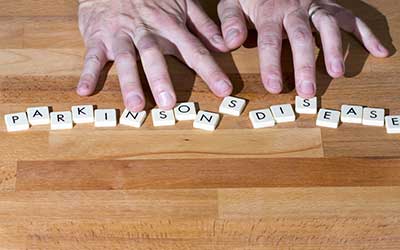 Chemical Name: PRAMIPEXOLE (pra-mi-PEX-ole)
Mirapex is a prescription medication that has similar effects to a chemical called dopamine, which occurs naturally in your body. Low levels of dopamine in the brain are associated with Parkinson's disease. Mirapex is used to treat the signs and symptoms of Parkinson's disease, including tremors (shaking), stiffness, and slowness of movement.
Directions
Once you are prescribed and buy Mirapex, then take Mirapex exactly as prescribed by your doctor. Follow patient instructions for safe and effective use. Mirapex can be taken with or without food. Take the medication with food if it upsets your stomach. Do not crush, chew, or break an extended-release tablet.
Swallow it whole.
Breaking the tablet may cause too much of the medicine to be released at one time.
Cautions
Side effects that may occur while taking this medication includes involuntary movements and motions, dizziness, drowsiness, upset stomach, heartburn, constipation, excessive tiredness, frequent tiredness, frequent urination, dry mouth and decreased sexual interest or ability.
Side Effects
Most medications can cause side effects which can be defined as an unwanted response to a medication when it is taken in normal doses. Side effects can range from mild or severe, temporary or permanent.
Side effects are not experienced all patients who take this medication. Many side effects can be managed, and others may go away over time.
The most common side effects may include:
Dry mouth, stomach pain, vomiting, constipation;
Headache, dizziness, spinning sensation;
Mild drowsiness;
Swelling in your hands or feet;
Appetite or weight changes;
Blurred vision;
Sleep problems (insomnia), unusual dreams;
Amnesia, forgetfulness, thinking problems; or
Impotence, loss of interest in sex, or trouble having an orgasm

Serious side effects may include:
Extreme drowsiness, falling asleep suddenly, even after feeling alert;
Nausea, sweating, feeling light-headed, fainting;
Hallucinations;
Muscle pain, tenderness, or weakness with fever or flu symptoms and dark colored urine;
Chest discomfort, dry cough, feeling short of breath;
Feeling weak or tired, loss of appetite, rapid weight loss;
Fast or uneven heartbeats; or
Tremors, twitching or uncontrollable movements of your eyes, lips, tongue, face, arms, or legs

This is not a complete list of side effects and others may occur. Call your doctor for medical advice about additional side effects.
IMPORTANT NOTE: The above information is intended to increase awareness of health information and does not suggest treatment or diagnosis. This information is not a substitute for individual medical attention and should not be construed to indicate that use of the drug is safe, appropriate, or effective for you. See your health care professional for medical advice and treatment.
Product Code : 1656