Description
Sinemet Uses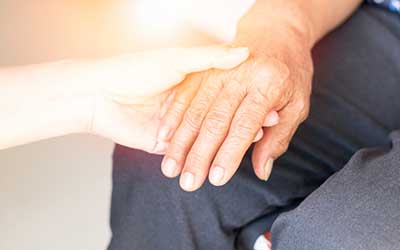 Chemical Name: CARBIDOPA (KAR-bi-doe-pa) and LEVODOPA (LEE-voe-doe-pa)
Sinemet medication is made up of a combination of two substances that are known as levodopa and carbidopa. Sinemet uses include treating symptoms of Parkinson's disease that may include tremors, shaking, stiffness, or movement issues. It is caused due to reduced levels of dopamine (a neurotransmitter in the brain that affects emotions and movement) in the brain. Levodopa belongs to the type of drugs known as central nervous system agents. This substance works by converting itself into dopamine and restoring levels of dopamine reaching the brain.
Carbidopa works by preventing the breakdown of levodopa while moving through the bloodstream to reach the brain. It also helps reduce side effects of levodopa itself such as nausea.
The good news is that you can purchase this medicine online from Canada Pharmacy and get genuine products delivered to your house. You will have assurance of quality.
Directions
This medicine needs to be taken through the mouth. You may choose to take it with or without a meal. The usual dosage is three to four times every day or as prescribed by your doctor according to your medical condition, age, and body weight. Do not alter dosages or skip doses.
Ingredients
Sinemet is supplied in three strengths:
Sinemet 25-100 that contains 25 mg of carbidopa and 100 mg of levodopa.
Sinemet 10-100, 10 mg and 100 mg carbidopa levodopa respectively.
Sinemet 25-250 which contains 25 mg of carbidopa and 250 mg of levodopa.
Sinemet Parkinson's tablet also contains other inactive ingredients such as:
Hydroxypropyl cellulose
Pregelatinized starch
Crospovidone
Microcrystalline cellulose
Magnesium stearate.
SINEMET 10-100 and 25-250 Tablets also contain FD&C Blue #2/Indigo Carmine AL. SINEMET 25-100 Tablets also contain D&C Yellow #10 Lake.
Cautions
May cause dizziness, do not engage in activities such as driving and operating machinery until fully alert.
Limit use of alcohol when using this drug.
Pregnant women should use this medication with a doctor's prescription.
Breastfeeding females should consult a doctor too as levodopa passes through breast milk.
Side Effects
Common side effects of Sinemet medication are as follows:
Lethargy
Dry mouth
Headache
Insomnia
Upset stomach such as constipation, diarrhea, etc.
Vomiting
Dizziness
Bad dreams
IMPORTANT NOTE: The above information is intended to increase awareness of health information and does not suggest treatment or diagnosis. This information is not a substitute for individual medical attention and should not be construed to indicate that use of the drug is safe, appropriate, or effective for you. See your health care professional for medical advice and treatment.
Product Code : 1802