Description
What is Pepcid used to treat?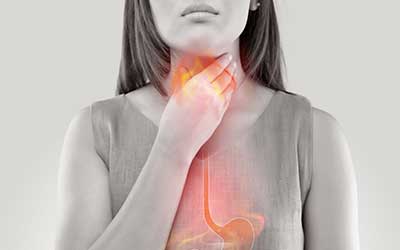 Pepcid (Famotidine)
Pepcid is an effective drug for the treatment of ulcers of intestines and stomach and to stop intestinal ulcers from reoccurring after they have healed. It is also used to treat some throat and stomach problems such as Zollinger-Ellison syndrome, gastroesophageal reflux disease, and erosive esophagitis. This medication works by reducing the amount of acid made in the stomach. It helps to relieve symptoms such as heartburn, stomach pain, difficulty in swallowing, and persistent cough. Pepcid belongs to a group of medications known as H2 blockers.
You can buy a famotidine 20 mg tablet pack online from Canada Pharmacy and get it delivered right to your doorsteps. The entire shipping process is hassle free.
Directions
You can buy this medication without a prescription. It helps to treat and prevent heartburn and other problems caused due to acidity in the stomach. Before taking this medication, read the instructions inside the package carefully to educate yourself about the properties of this medicine. If you are using this drug without a prescription, make sure that you are not allergic to any of its ingredients.
The recommended oral dose for adults to prevent duodenal ulcer is famotidine 20mg daily before bedtime while famotidine 40 mg is the recommended oral dosage given for active gastric ulcer daily preferably before bedtime. Do not change the dose without consulting your doctor.
Ingredients
The active ingredient is histamine H2-receptor antagonist.
Cautions
Pepcid generic is not recommended for children under 12 years of age unless prescribed by a physician. Older adults, pregnant women, and women who are breastfeeding should not use this medicine without consulting their doctor first.
Side Effects
Get immediate medical help if you experience any allergic reaction such as:
Swelling of lips, throat, face, or tongue
Hives
Difficulty in breathing
Stop taking this medicine and consult your doctor immediately if you experience the following side effects:
Unexplained tenderness
Weakness or muscle pain, especially if you experience unusual tiredness
Dark colored urine
Fever
Irregular or fast heartbeat
Severe dizziness
Mood changes
Seizures
Easy bruising or bleeding
Some common side effects that may be experienced by users are:
Diarrhea or constipation
Headache
Dizziness
IMPORTANT NOTE: The above information is intended to increase awareness of health information and does not suggest treatment or diagnosis. This information is not a substitute for individual medical attention and should not be construed to indicate that use of the drug is safe, appropriate, or effective for you. See your health care professional for medical advice and treatment.
Product Code : 1716