Description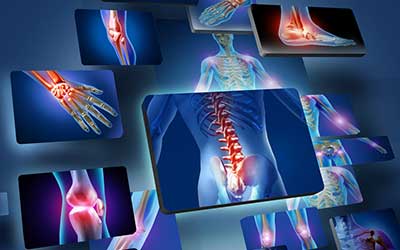 Your doctor may prescribe the powerful immunosuppressant Imuran to treat various types of immune system disorders. Examples of diseases it can treat include uveitis, rheumatoid arthritis, sarcoidosis, solid organ transplant rejection, immune thrombocytopenia, hepatitis, and Crohn's disease.
Imuran is converted into mercaptopurine in the body. Mercaptopurine incorporates into the DNA of replicating human cells and prevents excess replication that can cause disease.
Fact Table

Formula

C9H7N7O2S

License

US FDA

Bioavailability

60±31%

Legal status

RX Only

Chemical Name

Azathioprine

Elimination half-life

26–80 minutes

Dosage (Strength)

50mg

Pregnancy

Consult Doctor

Brands

Azasan, Imuran

Protein binding

20–30%

PubChem CID

2265

MedlinePlus

a682167

ChEBI

2948

ATC code

L04AX01

DrugBank

DB00993

KEGG

D00238

Routes of administration

By mouth
Directions
The dosage is adjusted for the person taking it and the needs of their disease. Do not adjust this medication without speaking with your doctor.
Ingredients
The active ingredient in Imuran is azathioprine.
Interactions
Common drug-drug interactions with this medication may include:
Abrocitinib
Allopurinol
Baricitinib
BCG and BCG Products
Cladribine
Coccidioides immitis Skin Test
COVID-19 Vaccines
Deferiprone
Dengue Tetravalent Vaccine
Denosumab
Deucravacitinib
Dipyrone
Febuxostat
Fexinidazole
Filgotinib
Influenza Virus Vaccines
Leflunomide
Mercaptopurine
Natalizumab
Pimecrolimus
Poliovirus Vaccine
Polymethylmethacrylate
Rabies Vaccine
Ribavirin
Ropeginterferon Alfa-2b
Rubella- or Varicella-Containing Live Vaccines
Ruxolitinib
Sipuleucel-T
Tacrolimus
Talimogene Laherparepvec
Tertomotide
Tofacitinib
Typhoid Vaccine
Upadacitinib
Yellow Fever Vaccine
Cautions
Tell your doctor if you have a history of kidney or liver problems, as the dosage of Imuran might need to be adjusted.
Do not take mercaptopurine along with azathioprine.
The effectiveness of vaccines may be reduced while taking this drug.
Do not abruptly stop taking this medicine because the underlying disease could get worse.
Side Effects
Adverse reactions to Imuran include:
Acute myelocytic leukemia
Alopecia
Anemia
Aplastic anemia
Arthralgia
Bone marrow depression
Cholestasis
Diarrhea
Drug-induced hypersensitivity reaction
Erythema nodosum
Fever
Gastrointestinal hypersensitivity
Hemophagocytic lymphohistiocytosis
Hemorrhage
Hepatic sinusoidal obstruction syndrome
Hepatosplenic T-cell lymphomas
Hepatotoxicity
Hypersensitivity pneumonitis
Infection
Interstitial pneumonitis
JC virus infection
Leukopenia
Macrocytic anemia
Malignant lymphoma
Malignant neoplasm of skin
Malignant solid tumor
Nausea and vomiting
Negative nitrogen balance
Neoplasm
NK cell deficiency
Pancreatitis
Pancytopenia
Progressive multifocal leukoencephalopathy
Skin rash
Steatorrhea
Sweet's syndrome
Thrombocytopenia
References
Imuran [package insert]. San Diego, CA: Prometheus Laboratories Inc.; 2011.
IMPORTANT NOTE: The above information is intended to increase awareness of health information and does not suggest treatment or diagnosis. This information is not a substitute for individual medical attention and should not be construed to indicate that use of the drug is safe, appropriate, or effective for you. See your health care professional for medical advice and treatment.
Product Code : 1571