Description
What is imuran?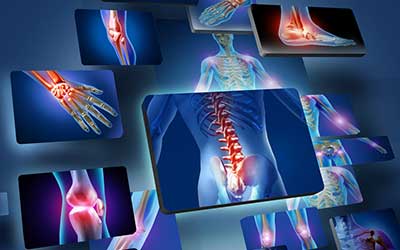 Imuran (Azathioprine)
Imuran is also known as Azathioprine chemically. Imuran 50mg is used to prevent organ rejection in people who have received a kidney transplant.
Azathioprine 50mg is usually taken along with other medicines to allow your kidney transplant to function normally. This medication is used to treat rheumatoid arthritis, and in this condition, the immune system of the body starts to attack the healthy joints in your body.
Azathioprine belongs to a class of drugs known as immunosuppressants. Imuran 50mg works by weakening your immune system, and this allows your body to accept the new kidney as if it was a part of your body. It also helps in preventing further damage to your joints.
You can purchase Imuran online from Canada Pharmacy.
Directions
Imuran 50mg is to be taken orally, and it is usually taken once or twice a day. Do not take this medication without food as it may lead to you having an upset stomach.

The dosage of this medication depends on your medical conditions, weight, and how you respond to the treatment. Keep in mind that you should not use Imuran 50mg for more than the prescribed time and dose.

Make sure to use this medication regularly and at the same time as prescribed by your doctor.

If you are using Azathioprine 50mg for the treatment of arthritis, then it may take up to 2 months before your symptoms get better so let your doctor know immediately if your condition does not get better after 3 months of treatment.
Ingredients
The ingredients include:
50 mg azathioprine
Lactose
Magnesium stearate
Potato starch
Povidone
Stearic acid
Cautions
Let your doctor about the medical conditions in your family before using Imuran 50mg.

Also, let your physician know about the medical treatments and medicines you are using.

Since this drug is absorbed through the skin and lungs, it may harm an unborn baby so women who are pregnant must not use this medication.

Azathioprine may increase the risk of developing cancer such as skin or lymphoma, so keep all medical and lab appointments and notify your doctor if you experience any unusual skin changes.
Side Effects
Some common side effects that you may experience while using Imuran 50mg are nausea, vomiting, diarrhea, and joint or muscle pain.

People using this drug may undergo some serious side effects however if your doctor has prescribed this medication to you then it must have more benefits than risks. Get medical help right away if you experience symptoms of liver disease such as dark urine and yellowing of eyes and skin.


IMPORTANT NOTE: The above information is intended to increase awareness of health information and does not suggest treatment or diagnosis. This information is not a substitute for individual medical attention and should not be construed to indicate that use of the drug is safe, appropriate, or effective for you. See your health care professional for medical advice and treatment.
Product Code : 1571