Description
What is Plaquenil 200 mg used for?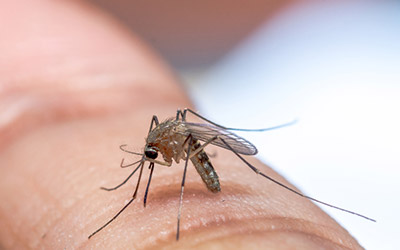 Chemical Name: HYDROXYCHLOROQUINE (hye-drox-ee-KLOR-oh-kwin)
Plaquenil (Hydroxychloroquine)
Plaquenil is a medicine used to treat and prevent acute attacks of malaria. Malaria is caused by parasites that infiltrate the body as a result of a mosquito bite. This disease is common in countries such as Southern Asia, Africa, and South America. It is also used to treat systemic lupus erythematosus discoid and rheumatoid arthritis. This medicine is particularly helpful for patients whose condition does not improve with other treatments.
You can buy Plaquenil 200 mg or hydroxychloroquine 200 mg from Canada Pharmacy and enjoy attractive discounts. Your order will be delivered right to your doorstep without any hassle. Quality is guaranteed.
Directions
Take this medicine as instructed by your physician. Read the prescription label and follow the directions carefully. You can take this medicine with a glass of milk or a meal unless instructed otherwise by your doctor. If you are going to a country where malaria is common, start using this medication 2 weeks before entering to prevent malaria. Take the medicine regularly until after 8 weeks of returning.
If you are taking this medicine to treat malaria, take it for the full time prescribed by your doctor even though you may feel better before the infection has completely cleared.
Ingredients
The active ingredient in this drug is hydroxychloroquine sulfate.
Fact Table

Formula

C18H26ClN3O

License

US FDA

Bioavailability

Variable (74% on average); Tmax = 2–4.5 hours

Legal status

RX Only

Chemical Name

Hydroxychloroquine

Elimination half-life

32-50 days

Dosage (Strength)

200mg

Pregnancy

Consult a doctor

Brands

Plaquenil, Hydroxychloroquine Sulfate Tablets

Protein binding

45%

PubChem CID

3652

MedlinePlus

a601240

ChEBI

5801

ATC code

P01BA02

DrugBank

DB01611

KEGG

C07043

Routes of administration

By mouth (tablets)
Cautions
Do not take Plaquenil 200 mg if you are allergic to Plaquenil or any of its ingredients. This medicine should not be given to children for a long period.
Side Effects
This medicine could cause irreversible damage to the retina of the eye if taken in higher doses or over a long period of time. If you see flashes in your vision or trouble focusing or notice swelling in your eyes, stop using this drug and contact your doctor immediately.
Some serious side effects of this drug are:
Seizure (convulsions)
Pale skin, easy bleeding, or bruising
Muscle weakness, twitching
Light sensitivity, blurred vision
Loss of coordination or balance
Confusion, unusual behavior, or thoughts
Some of the less serious side effects are:
Weight loss, loss of appetite
Itching or skin rash
Headache, spinning sensation, ringing in your ears
Mood swings, feeling irritable or nervous
Hair loss
Vomiting, stomach pain, nausea
IMPORTANT NOTE: The above information is intended to increase awareness of health information and does not suggest treatment or diagnosis. This information is not a substitute for individual medical attention and should not be construed to indicate that use of the drug is safe, appropriate, or effective for you. See your health care professional for medical advice and treatment.
Product Code : 1722