Description
Information About Estraderm Patch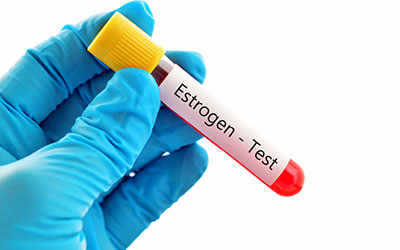 Estraderm patch is a synthetic female hormone. It is used by women to help reduce vaginal symptoms such as burning, itching, or vaginal dryness. Estraderm patch reduce menopause symptoms and allow women to produce estrogen.
When treating only vaginal symptoms, it is better to apply products directly inside the vagina or around it as estrogen taken orally may get absorbed through the skin and increase the risk of side effects due to more estrogen being absorbed.
This medication can be used by women who are unable to produce estrogen due to hypogonadism or primary ovarian failure. Certain estrogen products can be used by women after menopause to help prevent bone loss which is osteoporosis. However, there are other medications that are safe and more effective in preventing bone loss, and they must be considered when treating estrogen production.
You can buy Estraderm patch from Canada Pharmacy.
Directions
Once you are prescribed and buy Estraderm patch, this medication must be used as directed by your physician. You may peel off the back off the patch and apply the patch to a clean and dry area of your body as directed. Make sure that this patch is only applied to certain areas of the body.
Different brands of patches are applied to different areas and if you have any question regarding where the Estraderm patch can be applied, ask your doctor about it.
Place the Estraderm patch firmly in one place for around 10 seconds and make sure that it stays there. Do not apply this patch to an oily or broken skin place such as the breasts.
Avoid placing the patch in an area where it may be easily rubbed off.
This patch is used twice a week and every 3 to 4 days, follow the dosage carefully. The dosage of this drug depends on the severity of your medical condition and your response to treatment. If the patch falls, apply it again to a different area and do not wear 2 patches at the same time.
Ingredients
A transparent polyester/ethylene vinyl acetate copolymer film, a drug reservoir of estradiol USP and alcohol USP gelled with:
Hydroxypropyl cellulose NF
Ethylene-vinyl acetate copolymer membrane
Adhesive formulation of light mineral oil NF
Cautions
Let your physician know about the medical treatments and medicines you are using.
Let your doctor know if you have any allergies before using it.
Tell your doctor about the medical history of the family including vaginal bleeding of unknown causes, hormone problems, or blood disorders.
Side Effects
Some common side effects of this drug may include:
Nausea
Vomiting
Headache
Weight change
Bloating
Breast tenderness

Keep in mind that your doctor has prescribed you this medication because its benefits to you are greater than the risk of side effects. Many people who use this medication do not have serious side effects.
However, if you undergo any serious side effects as mentioned below then notify your doctor immediately.
Mental or mood changes
Severe depression
Calf pain or swelling
Sudden severe headache
Chest pain
Trouble breathing
One-sided weakness
Slurred speech
Vision changes
Change in contact lens fit
Loss of vision
Breast lumps
Swelling of hands or feet
Changes in vaginal bleeding, breakthrough bleeding, or prolonged bleeding
Itching, or odor
Yellowing of eyes or skin.
IMPORTANT NOTE: The above information is intended to increase awareness of health information and does not suggest treatment or diagnosis. This information is not a substitute for individual medical attention and should not be construed to indicate that use of the drug is safe, appropriate, or effective for you. See your health care professional for medical advice and treatment.
Product Code : 1512