Description
What is evista used for?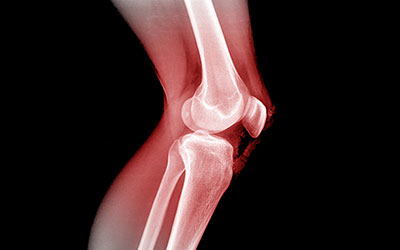 Chemical Name: RALOXIFENE (ral-OX-I-feen)
Evista for osteoporosis is used by women to treat and prevent bone loss after menopause. This medication helps to keep the bones strong and make them less likely to break, reducing bone loss.
This drug also slows down the chances of getting breast cancer after menopause. This drug is not an estrogen hormone, but it acts like estrogen in your bones and some other parts of your body. However, in the uterus and breast, this drug acts as an estrogen blocker.
Evista must not be used before menopause and should not be used to help prevent heart diseases.
You can buy Evista Raloxifene 60 mg from Canada Pharmacy.
Directions
Evista for osteoporosis must be taken orally with or without food, as told by your physician. It is usually taken once a day. The dosage of this drug depends on the severity of your medical condition and your response to treatment. Use this drug regularly to get more benefits. Make sure to take this drug at the same time every day.
Do check calcium and vitamin D in your body and consult your doctor if you need to take calcium and vitamin D supplements.
Since this medication can get absorbed through the skin and lungs, it may cause harm to an unborn baby which is why women who are pregnant or are trying to get pregnant must stay away from this drug and not breathe even the dust from this tablet.
Ingredients
The ingredients are:
Raloxifene HCL 60 mg
Anhydrous lactose
Carnauba wax
Crospovidone
FD&C Blue No. 2 142 aluminum lake
Hypromellose, lactose monohydrate
Magnesium stearate
Modified 143 pharmaceutical glazes
Polyethylene glycol
Polysorbate 80
Povidone
Propylene glycol
Cautions
Let your physician know about the medical treatments and medicines you are using.
Let your doctor know if you have any allergies before using it.
Tell your doctor about the medical history of the family including vaginal bleeding of unknown causes, hormone problems, or blood disorders.
Also let your doctor know if you have any of the following medical conditions:

Kidney disease
Liver disease
High blood pressure
Smoking
Heart/blood vessel disease
Cancer
High blood cholesterol levels
History of high blood fat (triglyceride) levels due to estrogen treatment
Side Effects
Some common side effects of this drug include hot flashes or leg cramps. If they start to get worse, let your doctor know immediately.
Keep in mind that your doctor has prescribed you this medication because its benefits to you are greater than the risk of side effects. Many people who use this medication do not have serious side effects.
However, if you undergo any serious side effects as mentioned below then notify your doctor immediately.
Signs of a blood clot
Warmth in the leg or arm
Chest pain
Trouble breathing
Coughing up blood
Sudden vision changes like blurred vision/loss of vision
Signs of a stroke
IMPORTANT NOTE: The above information is intended to increase awareness of health information and does not suggest treatment or diagnosis. This information is not a substitute for individual medical attention and should not be construed to indicate that use of the drug is safe, appropriate, or effective for you. See your health care professional for medical advice and treatment.
Product Code : 1516