Description
Fenofibrate Generic Micro 200 mg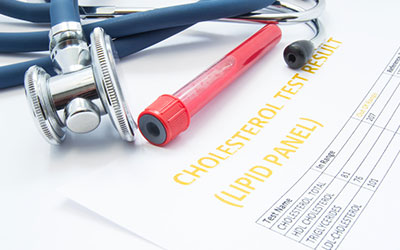 Chemical Name: Fenofibrate (fen-o-FI-brate)
Fenofibrate micro (generic) is NOT equivalent to Tricor.
Fenofibrate medication helps to decrease the levels of cholesterol and triglycerides by increasing the number of enzymes in your blood. These enzymes break down the fats present in the blood. High levels of these fats increase the risk of pancreatitis and atherosclerosis, however, it does not reduce the risk of heart attack or stroke. This medication, when taken with a proper diet, lowers bad cholesterol like triglycerides and increases good cholesterol (HDL) in the blood. In addition to a low-fat diet, other lifestyle changes such as regular exercise and stopping smoking could make this drug more effective.
Fenofibrate generic and Fenofibrate Micro are available online at Canada Pharmacy at very attractive rates.
Directions
Take this medication once daily or as prescribed by your physician. If you are taking any other medication to lower your cholesterol than make sure to take Fenofibrate 1 hour prior to or 6 hours after taking these medications. Do not exceed the prescribed dosage as it may increase the risk of side effects.
Ingredients
The main ingredient is Fenofibrate.
Cautions
Do not use Fenofibrate if you are allergic to it or to any of its ingredients. Before starting the treatment, consult your doctor if you suffer from the following problems:
Impaired kidney function
Poor liver function
Gallbladder disease
Diabetes
Underactive thyroid
High levels of liver enzymes
Damaged bile ducts
Make sure that your physician is aware if you are taking any blood thinner or cholesterol drug. This medicine is not recommended for people over 65 years of age.
Side Effects
If you experience any of the following side effects of Fenofibrate for long periods of time, contact your doctor immediately:
Runny nose
Nausea
Constipation
Mild headache
Get immediate medical help if you experience any of these severe side effects:
Jaundice
Chest pain
Difficulty in breathing
Increased heartbeat
Red urine
Discomfort in your upper back, arms, or neck
Digestion or stomach problems like nausea, bloating, vomiting, heartburn
Weakness, pain, or swelling in lower legs or muscles
Swelling of the tongue or other throat problems
Clammy skin
Skin problems or allergic reactions like rash
Easy bruising
Gas
Decreased sex drive
Blisters on your face or genital areas
IMPORTANT NOTE: The above information is intended to increase awareness of health information and does not suggest treatment or diagnosis. This information is not a substitute for individual medical attention and should not be construed to indicate that use of the drug is safe, appropriate, or effective for you. See your health care professional for medical advice and treatment.
Product Code : 1523