Description
What is flexeril?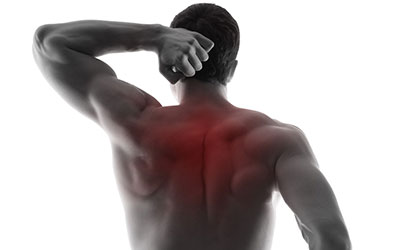 Chemical Name: CYCLOBENZAPRINE (sye-kloe-BEN-za-preen)
Flexeril (Cyclobenzaprine) What is Flexeril? Flexeril is a prescription medication. Flexeril belongs to a type of drugs called muscle relaxants. It is used to relax muscles and relieve pain due to muscle spasms. Cyclobenzaprine 10mg works by blocking nerve impulses sent to your brain to prevent muscle spasms. However, it does not affect overall muscle control and function in any way.

Flexeril generic is also available for purchase from Canada Pharmacy.
Directions
The medicine needs to be taken orally with a glass of water. You may choose to take it with food or without food. The dosage is usually one pill, three times a day. You can either swallow the capsule as a whole or empty its contents in one tablespoon of applesauce. Swallow the mixture in one go without chewing. Have a glass of water right after to ensure all of the medicine has been swallowed.
Ingredients
Flexeril 5mg tablets contain hydroxypropyl cellulose, hypromellose, lactose, magnesium stearate, starch, titanium dioxide, Yellow D&C #10 Aluminum Lake HT, and Yellow FD&C #6 Aluminum Lake.

Flexeril 10mg tablets contain hydroxypropyl cellulose, hypromellose, iron oxide, lactose, magnesium stearate, starch, and titanium dioxide.

Fact Table

Formula

C20H21N

License

US FDA

Bioavailability

55%

Legal status

US: RX Only

Chemical Name

Cyclobenzaprine

Elimination half-life

12 hours

Dosage (Strength)

32 hours (extended-release, range 8-37 hours), 18 hours (immediate release, range 8–37 hours)

Pregnancy

Consult a doctor

Brands

Flexeril, Amrix, Fexmid

Protein binding

93%

PubChem CID

2895

MedlinePlus

a682514

ChEBI

3996

ATC code

M03BX08

DrugBank

DB00924

KEGG

D07758

Routes of administration

By mouth
Cautions
All medications need to be taken by a doctor's prescription. Do not alter dosages or skip any dose.
Taking too much of this medicine also has serious side effects and hence should be avoided.
Do not use Flexeril if you have used an MAO inhibitor; it can have life-threatening effects.
Avoid using Flexeril if you have recently undergone heart
The drug may cause dizziness, do not drive or operate machinery until fully alert.
Limit the use of alcohol.
Do not use this medicine if you have hyperthyroidism.
Make sure you are not allergic to any of the ingredients used in this medication as it may lead to an allergic reaction.
Use Flexeril with a doctor's recommendation if you are pregnant or are breastfeeding.
Side Effects
Common side effects of cyclobenzaprine 10mg are:
Blurred vision
Drowsiness
Upset stomach
Dryness of mouth
If you notice any serious side effects such as the following, get medical attention immediately:
Trembling
Trouble breathing
Pounding heart
Nausea
Vomiting
Unsteadiness
Confusion
Fainting
A headache
Lethargy
IMPORTANT NOTE: The above information is intended to increase awareness of health information and does not suggest treatment or diagnosis. This information is not a substitute for individual medical attention and should not be construed to indicate that use of the drug is safe, appropriate, or effective for you. See your health care professional for medical advice and treatment.
Product Code : 1525