Description
What is tamsulosin?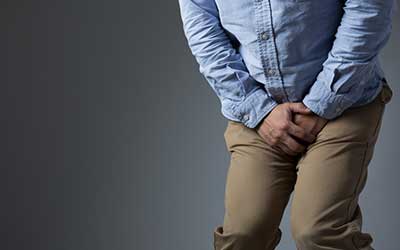 Chemical Name: TAMSULOSIN (tam-SOO-loe-sin)
Flomax (Tamsulosin)
Flomax 0.4 mg belongs to a class of drugs known as alpha blockers. The medicine is used by men to treat the symptoms of an enlarged prostate called, benign prostatic hyperplasia or BPH. Its function, however, is not to shrink the prostate but works by relaxing the muscles in the prostate and bladder neck, making it easier to urinate. It also helps get rid of symptoms of BPH such as difficulty in beginning the flow of urine, weak stream, and the need to urinate often or urgently especially during the middle of the night.
You can buy Flomax from Canada Pharmacy to get high quality medicines at the best rates.
Directions
Tamsulosin 0.4 mg needs to be taken orally, once a day. You need to take the medicine at least 30 minutes before the same meal every day. It is necessary that you do not chew, break, or crush the medicine but swallow it as a whole.

Take the medicine regularly for the best of results.
Ingredients
Each Flomax capsule 0.4 mg contains:
Tamsulosin hydrochloride
USP 0.4 mg

As well as the following inactive ingredients such as:
Microcrystalline cellulose
Methacrylic acid copolymer dispersion
Triacetin
Calcium stearate
Talc
Gelatin
Iron oxide
FD and C Blue 2
Titanium dioxide
Propylene glycol
Shellac
Fact Table

Formula

C20H28N2O5S

License

US FDA

Bioavailability

100%

Legal status

US: RX Only

Chemical Name

Tamsulosin

Elimination half-life

9-13 hours

Dosage (Strength)

0.4mg (30 or 90 capsules)

Pregnancy

Consult a doctor

Brands

Flomax

Protein binding

94-99%

PubChem CID

129211

MedlinePlus

a698012

ChEBI

9398

ATC code

G04CA02

DrugBank

DB00706

KEGG

D08560

Routes of administration

Oral
Cautions
The following need to be taken care of while using tamsulosin 0.4 mg. Take all medications with a doctor's recommendation. Do not skip doses or overdose as it can lead to serious consequences.
Not suitable for use by women and children.
Do not use if you're allergic to tamsulosin.
May cause serious dizziness especially in the initial stages of treatment.
If dizzy, do not drive or use dangerous machinery until fully alert.
Avoid standing for too long.
Avoid use if you suffer from high blood pressure.
If you stop taking Flomax, contact a doctor before restarting the medication.
Side Effects
There are a few common side effects of Flomax generic. However, they tend to go away once the treatment is completed.
Coughing
Hoarseness
Fever
Painful urination
Lower back pain
Dizziness
Weakness
Abnormal ejaculation
Decreased sex drive
A runny nose
Nausea
You may need to see a doctor if you notice the following symptoms:
Fainting
Diarrhea
Blurred vision
Dental issues
Irregular heartbeat
Itching
Sweating
IMPORTANT NOTE: The above information is intended to increase awareness of health information and does not suggest treatment or diagnosis. This information is not a substitute for individual medical attention and should not be construed to indicate that use of the drug is safe, appropriate, or effective for you. See your health care professional for medical advice and treatment.
Product Code : 1526