Description
Foradil Uses and Interactions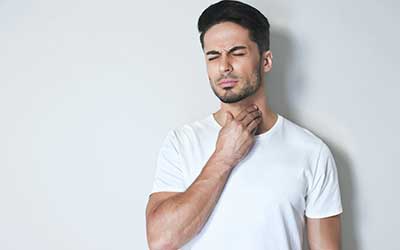 Chemical Name FORMOTEROL (for-MOH-te-role)
Foradil (Formoterol Fumarate)
Foradil contains formoterol. Take note that Formoterol belongs to the type of medications known as long-acting beta-adrenergic agonists. It works by opening the airways and clearing them to make breathing easier. It can also be called a bronchodilator.
Foradil inhaler is always used in addition to inhaled corticosteroids. It is done so for long-term maintenance treatment of asthma for people who despite using corticosteroids regularly are still experiencing regular or frequent symptoms of asthma. Formoterol should not be used without corticosteroids as doing so can increase the risk of asthma-related death.
You can buy Foradil inhaler online from Canada Pharmacy.
Directions
Formoterol is available in a capsule. These capsules are not to be swallowed orally as you would in a normal manner. Instead, they need to be inhaled by mouth using the inhaler device provided. This dose is usually one capsule twice daily, one morning and one evening. Be sure to inhale the medicine rapidly and deeply through the mouthpiece when using this drug to ensure that the entire contents are inhaled. Do not exhale back into the inhaler.

Leave the capsule sealed in the foil packet they come in until just before use. Make sure to wash and completely dry hands before touching the capsules. Any two doses need to be about 12 hours apart. Foradil must always be used with its special inhaler device. Use a new inhaler device, each time you need to take a dosage. Ensure that you discard your old inhaler device all the time.
Ingredients
The active component of the Foradil inhaler is a dry powder blend of 12 mcg of formoterol fumarate and 25 mg of lactose (which contains trace levels of milk proteins) as a carrier.
Cautions
All medicines should be taken by a doctor's prescription. Do not alter dosages.
Do not use this medication alone as it can lead to asthma-related
May cause changes in heart rhythm.
Do not overdose.
Causes dizziness, do not drive or operate machinery until fully alert.
Not to be used by pregnant women.
Not to be used by breastfeeding females without a doctor's advice.
Side Effects
Common side effects of this medicine are:
Tremor
Dizziness
A headache
Nausea
Dry mouth
Upset stomach
Lethargy
Hoarseness
Trouble sleeping
Agitation
IMPORTANT NOTE: The above information is intended to increase awareness of health information and does not suggest treatment or diagnosis. This information is not a substitute for individual medical attention and should not be construed to indicate that use of the drug is safe, appropriate, or effective for you. See your health care professional for medical advice and treatment.
Product Code : 1544