Description
What is FortiFlora Used For?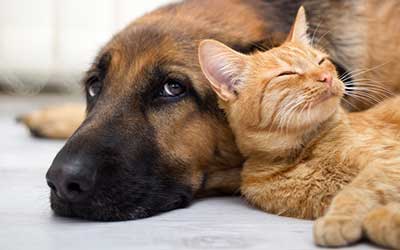 FortiFlora
FortiFlora for dogs is a probiotic formula that contains live microorganisms that help nourish your pet's immune and digestive systems. FortiFlora canine also consists of antioxidants and vitamins to provide nutritional support to pets with digestive disorders. A combination of these beneficial substances works together to treat animals that are suffering from diarrhoea or enteritis, in which the afflicted animal suffers from inflamed intestines. These conditions can be caused by a variety of circumstances such as malnutrition, antibiotic therapies, or even stress.
You can buy FortiFlora online today from Canada Pharmacy for immediate delivery to your home. With purchases from Canada Pharmacy, you can be rest assured that you will only get the most genuine product.
Directions
Each dose is premeasured and packed into small packets for the convenience of the users. All you need to do is simply empty one of the packets into the dog's food. The dosage is same for all sizes and breeds of dogs. There are about 30 premeasured doses that provide instant treatment to dogs with digestive problems.
Ingredients
FortiFlora Feline has ingredients that include vitamin E supplement, beta-carotene, zinc proteinate, ferrous sulfate, copper proteinate calcium iodate and sodium selenite.
Cautions
For animal use only.
Not to be used by humans.
Do not eat or swallow.
In case if accidental eating, contact a doctor immediately.
Two types of FortiFlora supplements are available; one for cats and the other for dogs. Ensure you choose the one that suits your needs.
Suitable for only healthy pets.
Not to be used for animals with a poor immune system.
If digestive issues of the animal worsen, see a veterinarian straight away.
Should always be taken with a proper healthy diet.
Keep away from the reach of children.
Side Effects
There are yet no known side effects of FortiFlora for dogs. However, make sure to not overdose and keep the following in mind:
Too much of any substance can result harmful.
Always stick to the prescribed dosages.
May trigger an allergic reaction.
Administer pet during and after consuming the medicine to watch out for any gastrointestinal upsets or allergic reactions.
IMPORTANT NOTE: The above information is intended to increase awareness of health information and does not suggest treatment or diagnosis. This information is not a substitute for individual medical attention and should not be construed to indicate that use of the drug is safe, appropriate, or effective for your pet. See your veterinarian for medical advice and treatment for your pet if you have any concerns.
Product Code : 12582