Description
Glucophage XR Uses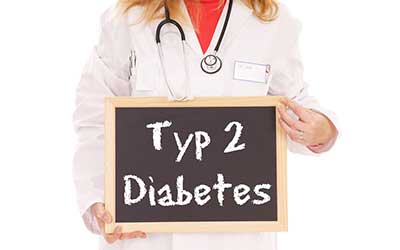 Chemical Name: METFORMIN(met-FOR-min)


Glucophage XR (Metformin XR)

Glucophage XR (Metformin Hydrochloride) is an oral antihyperglycemic drug used to control type 2 diabetes. Metformin XR Generic is a 'biguanide antidiabetic' mediator that reduces hepatic glucose construction and recovers insulin sensitivity. Metformin XR basically lowers blood sugar in individuals with diabetes (high blood sugar).

You can purchase the medicine Glucophage XR from Canada Pharmacy.
Directions
Before you begin Glucophage XR, carefully read the prescription leaflet. Take the Metformin XR medication exactly the way your doctor has prescribed, not more or less.

You are required to take Metformin XR through the mouth (orally), generally once every day at the same time, with the evening meal time. You must also always remain hydrated and drink lots of fluids while taking Glucophage XR. Avoid crushing or chewing the medicine in order to stay away from the side effects.

The dosage of Metformin XR generic will be based on your medical problem, response to medication, and other medicines that you may be consuming. Your doctor may start this medicine with a little dose and slowly increase your dose. Consume Metformin XR habitually in order to see the desired results.

You may also keep a regular check of your blood sugar levels. Follow the workout and diet plan that your physician has told you about. If you have missed the dose, take it as soon as you remember. However, if it's time for your next tablet, skip the missed dose. Do not take extra doses.
Ingredients
Each tablet of Glucophage XR contains:

Active ingredients:
Inactive ingredients:
Sodium carboxymethyl cellulose
Hypromellose
Microcrystalline cellulose
Magnesium stearate
Cautions
Before taking Metformin XR generic, inform your doctor about your medical history and conditions, or if you are taking any other medicine. The medicine has inactive ingredients that can cause harm. Get immediate medical help if you experience any of the adverse reactions listed above.

Glucophage XR medication can cause lactic acidosis which is a formation of lactic acid in the body that can be deadly. Seek help if you observe any symptoms of developing lactic acidosis. Furthermore, if you are pregnant, trying to get pregnant or are breastfeeding, ask your doctor about the benefits and risks of taking Glucophage XR.
Side Effects
Even though the side effects might not be very common, some individuals may have adverse effects of using Metformin XR generic including:
Belly pain
Nausea
Vomiting
Rashes
Tiredness
Fever
Flu
Blisters
Swelling
Sore throat
Headache
Diarrhea
Gas
Irregular heartbeat
IMPORTANT NOTE: The above information is intended to increase awareness of health information and does not suggest treatment or diagnosis. This information is not a substitute for individual medical attention and should not be construed to indicate that use of the drug is safe, appropriate, or effective for you. See your health care professional for medical advice and treatment.
Product Code : 5469