Description
Levaquin antimicrobial drug for killing bacteria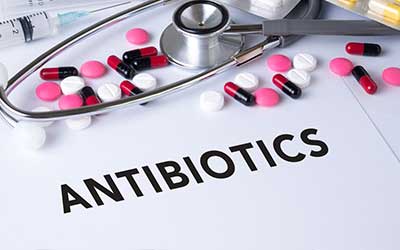 Chemical Name: LEVOFLOXACIN (lee-voe-FLOX-a-sin)
Levaquin (500mg tablet)

Levaquin is a third generation antimicrobial drug from the class of fluoroquinolones that work by killing bacteria. It has no effect on viral infections for example flu and the common cold.

Levaquin antibiotic is used to eradicate bacteria in following diseases:
Acute bacterial sinusitis
Pneumonia
Acute bacterial exacerbations in chronic bronchitis
Urinary tract infections
Chronic bacterial prostatitis
Pyelonephritis
Skin infections
In contrast to other members of this class, Levaquin is mainly called respiratory fluoroquinolone due to its potent activity against streptococcus pneumonia – most common cause of chest infections.
Directions
Levaquin antibiotic should be taken as per schedule prescribed by the doctor. Take the missed dose immediately as soon as you remember. In case it is time for the next dose, you can skip the missed dose.  Levaquin can be taken with or without food. Drink plenty of water to avoid nephrotoxicity.

Do not give Levaquin to another person especially a child presenting with similar complains. In case of overdose, seek medical attention.
Ingredients
The active ingredient is Levofloxacin 500 mg.
Cautions
Dizziness and lightheadedness are most prominent among CNS effects. It can affect your thinking and caution needs to be taken while driving or other activities that require concentration.
Make sure to tell your doctor if you have epilepsy as Levofloxacin 500 mg can provoke seizures.
Avoid excessive sunlight exposure, apply sunscreens and Levaquin should be discontinued on the first sign of photo-toxicity (rash, itching, swelling or severe burning on exposure to sunlight).
Levaquin antibiotic should not be taken during pregnancy, during breastfeeding and in children under 18 years of age.
Levaquin is mainly excreted by the kidney, so inform the doctor beforehand if you have kidney issues.
Report if you have heart problems or are taking antiarrhythmic medicines.
Immediately seek medical advice for symptoms mentioned above.
Side Effects
The side effects reported are:
Call your doctor and do not take an antidiarrheal medicine as it can worsen the symptoms.
Another side effect is Tendinitis especially of Achilles tendon. This will come as sudden pain, swelling, bruising, tenderness and stiffness at and above the heel. There can be restriction or sounds of movement from the joints. This can occur during or after several months of stopping treatment and more likely to occur if you are on steroid medications or had an organ transplant.
Others include:
Numbness and tingling sensations in extremities being more sensitive to light and temperature
Pounding heartbeat, shortness of breath and dizziness
Levaquin is reported to cause difficulty in sleeping
Abdominal pain and jaundice
Convulsions
IMPORTANT NOTE: The above information is intended to increase awareness of health information and does not suggest treatment or diagnosis. This information is not a substitute for individual medical attention and should not be construed to indicate that use of the drug is safe, appropriate, or effective for you. See your health care professional for medical advice and treatment.
Product Code : 1600