Description
Rhinocort AQ Nasal Spray Uses: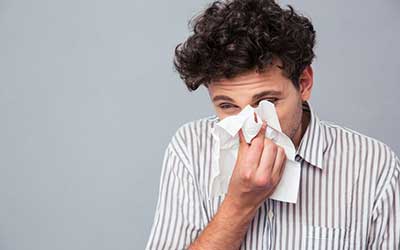 Chemical Name: BUDESONIDE (byoo-DESS-oh-nide)
Budesonide is used to treat and prevent symptoms of stuffiness and runny nose due to allergies.
Budesonide generic form is available from Canada Pharmacy at the best price. You can easily order and have high-quality medication be delivered right to your doorstep.
Directions
This medication is for use in the nose, usually 1 or 2 sprays in each nostril once or twice a day or as directed by your doctor. Gently blow your nose before using this drug. Gently shake the container before each use.
To use the spray, first, remove the plastic cap, then close one nostril by pressing it with your finger tilting your head slightly forward and, keeping the bottle upright, carefully insert the nasal applicator into the other nostril. Press down firmly on the pump to deliver the prescribed number of sprays while gently breathing in through the nose, keeping your mouth closed. After spraying, tilt your head back for a few seconds. Repeat in the other nostril.
Ingredients
Rhinocort AQ nasal spray contains Budesonide as the active ingredient.
The inactive ingredients include:
Microcrystalline cellulose
Carboxymethylcellulose sodium
Dextrose anhydrous
Polysorbate 80
Disodium edetate
Potassium sorbate
Purified water
Hydrochloric acid
Cautions
Avoid blowing your nose for 15 minutes after using this medication.
Do not use Rhinocort if you are allergic to budesonide or any other ingredients in the medicine or if you have frequent nosebleeds or if you have severe nasal infections especially candidiasis (thrush). Never give Rhinocort to a child under the age of 6 years. Let your doctor know of your medical history, any other allergies you have or if you are using any other medicines.
Side Effects
Side effects that may occur while taking this medication include:
Nose irritation or burning
Bleeding or sores in the nose
Dry or sore throat
Cough
Pain
Swelling
Burning, itching, or irritation in your throat
Lightheadedness
Upset stomach
Cough
Hoarseness
Dry mouth
In case of any of the following serious side effects, contact your doctor immediately:
Severe or ongoing nose bleed
Sores in the nose that won't heal
Wheezing
Trouble breathing
Vision problems
Fever, chills, body aches, or other flu symptoms
IMPORTANT NOTE: The above information is intended to increase awareness of health information and does not suggest treatment or diagnosis. This information is not a substitute for individual medical attention and should not be construed to indicate that use of the drug is safe, appropriate, or effective for you. See your health care professional for medical advice and treatment.
Product Code : 1780